The Trick to Making a One-Bedroom Apartment Work for You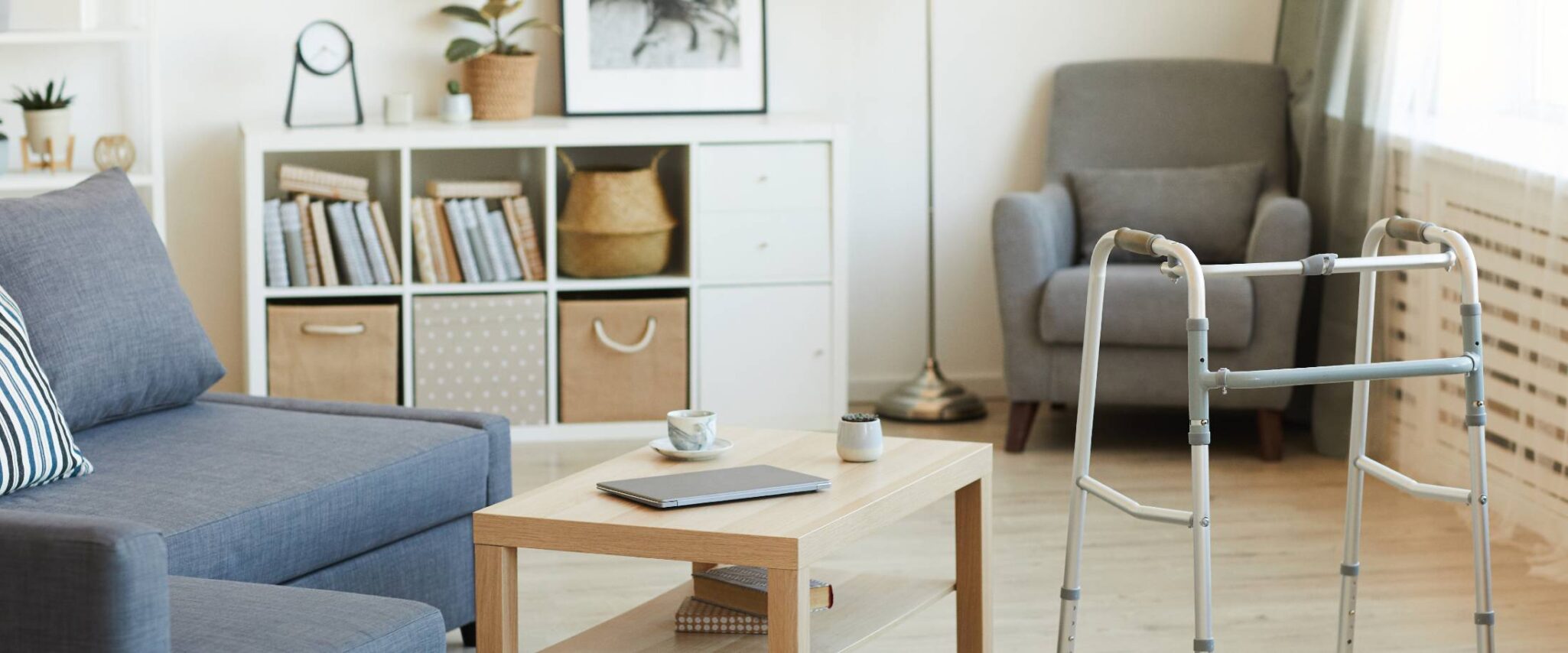 It's exciting to downsize to a smaller, maintenance-free home. In a community like Regency Oaks, it's a move that signals a positive change in the way you want to live. Where you're no longer having to worry about homeownership cores, housekeeping and yardwork, because we take care of it all for you. 
How to decorate small spaces.
As they declutter and prepare for the move, most seniors wonder how to decorate a one-bedroom apartment. Most people are used to living in a large home and yard that is filled with "stuff." But when you're decorating for a small space, you're compelled to be more mindful about what you choose to bring into your home and where it will go. Here are 7 more things to take into account when moving to a senior apartment.
In this blog post we cover several decorating tips to help you express your personal style when downsizing to a smaller space. With the right design touches, your beautiful new apartment will become your favorite oasis, where you return after enjoying the brand-new lifestyle outside your door.
Edit, edit, edit.
Before downsizing to your new apartment, edit your possessions to the absolute minimum, paying heed to 3 D's: decluttering, discarding and donating. Keep only the things you love most. (Here are more tips on how to reframe, review, reevaluate — and rejoice! — as you declutter, step by step.) This can also be an opportunity to decide on the type of apartment décor that expresses your personal aesthetic. Do you want to move forward with items that are more casual and comfortable or more streamlined and elegant? There's no right or wrong answer, only the look that appeals to your heart and gives you joy.
Your home, your gallery.
Opting for one spectacular piece of art on a feature wall, instead of several smaller pieces, will increase the sense of spaciousness in your new apartment. It becomes a focal point of the room, drawing eyes toward it and creating a sense of drama, or calm, or inspiration, depending on what it shows. You can play off the colors in this big art piece elsewhere in your apartment; using accent pillows and other accessories, or a rug in complementary colors under your furniture, to pull the whole look together. Switching out the artwork and color-coordinated accessories to reflect the seasons or occasions like the holidays is a nice benefit of this gallery approach.
Get smart with storage.
Make full use of vertical storage options in your new apartment. When you clear tabletops, kitchen counters and other flat surfaces of clutter by placing items out of sight, smaller spaces immediately feel much more spacious. Look for different organizational ideas in an area that serves as a workspace; for example, in a kitchen, opt for a standing utensil holder or magnetic knife block to avoid cluttered drawers. Look for multifunctional pieces such as a storage bench for the bathroom, or a sofa bed in the living room. Steer clear of storing less frequently used items in your apartment, e.g., stashing boxes of seasonal décor under your bed. It increases the sense of clutter, even if it's hidden.  Senior living communities offer residents storage units for this purpose.
Define comfort zones.
Create the illusion of a larger apartment by creating different zones for relaxing, reading, watching TV or entertaining. This can be done visually with dividers, rugs, curtains, and pillows in different textures and colors for each area if there's no physical separator like a wall. Try experimenting with lighting to create different "moods" in each area — push a sofa near a window for a comfy reading nook, or set up dim lighting by your nightstand to wind down after a busy day of activities.
Soften hard lines.
The straight lines and sharp angles of any room can be softened with the right choice of furniture. Sofas and chairs with softer silhouettes or tables with curved edges will give these rooms more dimension. Instead of a plain square or rectangular mirror, try one that's more decorative in a round shape.
Keep it up.
It's natural for clutter to accumulate after living somewhere for a while. Set a date once or twice a year to evaluate your possessions. Go through what you have out and what you have in storage, and get rid of anything that isn't useful or beautiful. Take this opportunity to look for new ways to update and add fresh décor using what you already have.
Smaller space means big living at Regency Oaks.
Clearly, living in a smaller space doesn't mean you'll sacrifice style for the sake of functionality. Schedule a tour of our available one-bedroom apartments — we'd be happy to show you examples of how downsizing can set the stage for your expansive new future. Make a change for the better at Regency Oaks by contacting us today.