7 Questions to Consider When Looking at Senior Apartment Floor Plans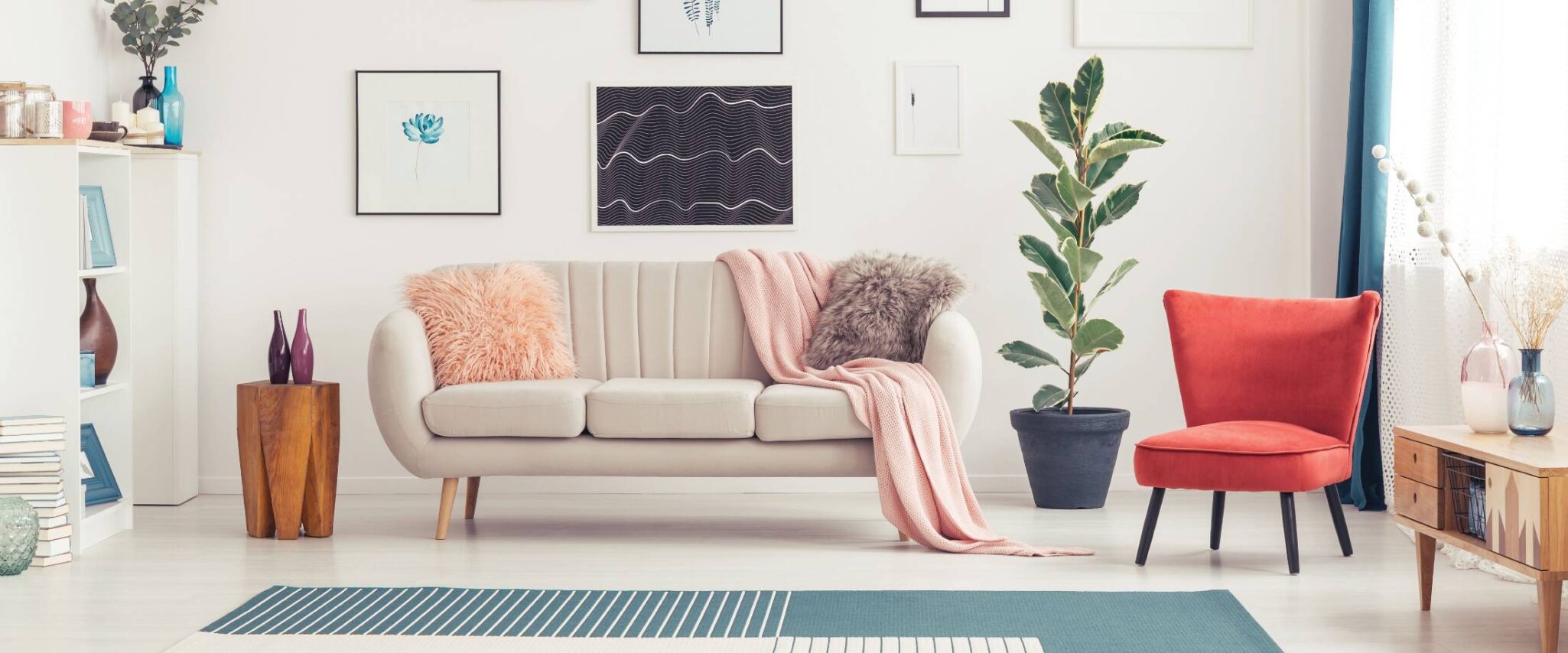 You've made your decision, and you're ready to downsize. You're investigating senior living communities in your area — ones that offer independent living with opportunities for personal fulfillment and a purpose-filled retirement.
Now you're arranging tours and looking at floor plans. Since you're probably leaving a large home you've lived in for decades, you're probably wondering — how will you fit everything into a smaller home or senior apartment? Decluttering is part of the answer, but so is approaching this new phase of life as "rightsizing," rather than downsizing. What you're really looking for is a floor plan that's the right fit for your lifestyle and personality, and one that gives you more time to do the things you love.
What to consider as you tour.
Don't be distracted by the furniture and décor in the senior apartments you're touring. Instead, evaluate the look and feel of the whole floor plan, and imagine how you can create an atmosphere that reflects who you are. Here are some points to consider as you look at floor plans on paper or in person:
Traffic Patterns. Is there a natural and obvious traffic pattern from room to room? Are rooms easy to access or hard to get to? Are there places where furniture will interrupt the room's natural flow?
Central Focus. Is there a natural design focus in the apartment such as a fireplace, gallery wall or a large window? Can you see yourself arranging your major furniture items to work with it?
Entertaining. Can you see yourself hosting guests in the apartment? Does it suit your style of hosting, whether it's casual get-togethers, formal dinners, watching sports or a movie, or a games night? If you'll have young guests over, are appliances and windows lockable?
Light Sources. What direction do the windows face? Is there enough shade for a west-facing window? Are the windows easy to operate, and located in convenient areas? Will you need to supplement the built-in light fixtures with lamps of your own?
Accessibility. This is usually not an issue in a senior apartment, but is the space easy to navigate for someone with a wheelchair, walker or cane? Are there tight spots? Can ramps or other adaptations be added if and when they're needed, and at what cost?
Storage. Does the apartment provide the storage space you need? Will closets hold everything, including off-season clothing? Is there adequate kitchen storage and pantry space? Is there additional storage elsewhere on the property?
Interests. Does the floor plan accommodate your hobbies? Is there space to set up an easel for creating art? Is the kitchen big enough for cooking and baking? Do you have enough space for your book collection or favorite pieces from your travels?  
Getting Started with Room Design: Living Rooms
The living room is an important space in any size of home. It's where we gravitate to watch TV, gather with family and friends, entertain guests, or relax after a long day. As you tour senior apartments, take note of the living room layout, and whether it's open, long or square. What works in one space might not make sense for another. Here are ideas on how to make the most of furniture layouts for these three types of living rooms:
Open living rooms
Modern residences commonly feature an open floor plan, with the living room as the focal point. Open living rooms are ideal for entertaining and allow easy traffic flow in and out. The best furniture layouts suggest comfortable and cozy spots for activities like reading, watching TV, eating or socializing. An open layout also means you can divide the room into zones, so you and your spouse can do separate activities while still being together.
As an example, instead of bordering a fireplace with a sofa and two chairs, use smaller seating arrangements to make the space feel more intimate. Move furniture pieces away from the wall and delineate the area with a rug and ottomans. The additional seating will help visually balance the room.
If the open living room shares space with an adjoining kitchen or family room, be sure to have some type of definition for each area. Choosing one main paint color will keep the open space from looking cluttered.
Square living rooms
Square living rooms provide a sense of symmetry that can be very calming. There are a few rules of decorating, and these involve furniture arrangement. Avoid furniture layouts where items are against the wall or too far apart. The effect can be stiff and unwelcoming. On the other hand, if you put all the furniture in one corner, it will look awkward and crowded. Instead, float furniture away from the walls.
To gain more surface space, tuck a console table behind a couch and consider a variety of seating such as a sofa and four different chairs. A cocktail table can help center the space. For square living rooms, textural or colorful artwork on the walls help visually fill the room.
Long living rooms
Long or rectangular-shaped living rooms require thoughtful consideration of how you use the space. Designers recommend seeing the space as different areas with function in mind, rather than just filling it up with furniture in a traditional pattern. This is a wonderful opportunity to find unique pieces for function and fun: a vintage rolling bar cart, a see-through bookcase, interesting room dividers, or shelves similar in style to your other furniture.
Five Designer Tips
1. Take note of where doors, air conditioning or heating vents, outlets and windows are located. These will all affect where you place your furniture.
2. Allow 12-15 inches of clear space in front of windows and 36 inches of clearance in front of door openings.
3. Streamlined furniture, such as a couch with tight upholstery and a tailored feel will emphasize the room's long lines. Furniture with soft curved shapes will soften the effect of angles and lines in the room.
4. Experiment with hanging one large art piece or a variety of smaller art pieces over a single sofa and coffee table to see which feels more spacious.
5. For a balanced room — whether it's open, square or long — keep the visual weight of the furniture on one side of the room about the same as the opposite side of the room. Once all your furniture is in position, you can really demonstrate your personal style by decorating the walls.
Interested to see the floor plans we offer at Regency Oaks? Browse our independent living cottages and apartment homes here.