Our team.
Whatever we do, we do with heart.
At Regency Oaks, everything we do starts with our residents.
Putting the "extra" in extraordinary.
Our staff members are dedicated to improving residents' lives and creating positive experiences for them each and every day. From the associate who greets you with a smile to the health professional who takes special care of a loved one, our goal is to work together to serve your needs and exceed your expectations.
Passion. Expertise. Experience.
Here are some of the exceptional people who make our retirement community special.
Lindsay Weaver
Executive Director
View more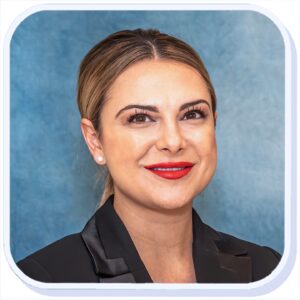 Lindsay Weaver joined Regency Oaks in January 2023 as Executive Director for the 40-acre Life Care Community, she is responsible for the overall operations and financial stability of our campus. Lindsay has had many successes, including maintaining over 95% occupancy in all levels of care at another Life Care Services Community in Houston, Texas. She was awarded the Peak Summit Award for top performance amongst the 13 communities in the PEAK division. This award is based on financial and occupancy results, as well as employee and resident related metrics.
Lindsay attended the University of Houston with a degree in Psychology, and with her passion for assessing, guiding, and helping seniors, she obtained her licensing as a Nursing Facility Administrator. Being a Florida native, Lindsay loves travelling and going to the beach. Outside of work, she enjoys spending time with her family, and calico cat, Maya.
Sheri Scheutzow
Director of Financial Services
View more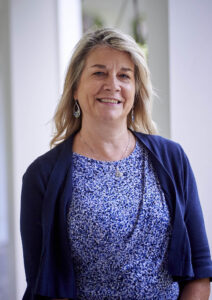 As Director of Financial Services and a Certified Public Accoutant, Sheri Scheutzow is responsible for the community's financial operations.  This includes managing all of the Business Office activities in the Health Center.  Her career includes public accounting experience with Senior Housing and Home Health, as well as additional operational experience with Healthcare Management Corporations.
Sheri has been at Regency Oaks since 2017 and has established strong relations with the community residents and department directors, creating a fiscally successful senior living community year over year. She is a strategic leader that drives results with the operations which include budgets, managing labor and expenses to exceed operational goals. When she's not crunching numbers, she spends her free time with family and friends. Sheri also volunteers for the Southeastern Guide Dog Organization, training puppies to be a service dog.
Dawn Evans
Human Resources Director
View more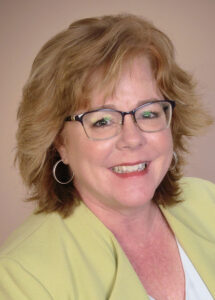 Human Resources is responsible for Regency Oaks functions such as recruitment, new hire orientation, performance reviews, benefit administration, safety and workers' compensations administration, employee relations, and training/education initiatives. We assist in the development and implementation of human resources policies to meet community and organizational needs and comply with state and federal laws.
Darwin Perez
Maintenance Director
View more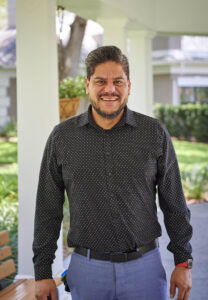 Darwin has been the Plant Operations Director since 2020. His duties encompass a wide range of monitoring day to day operational systems, as well as maintaining operational efficiency and increased productivity. Overseeing the entire campus, Darwin plays a crucial role in ensuring that Regency Oaks operates efficiently, safely, and profitably.
Ricky Bacher
Director of Dining Services
View more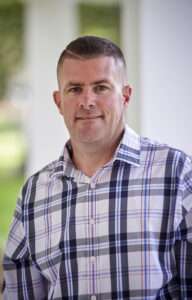 Ricky has been the Director of Dining Services since 2016, he oversees Dining Services for the campus, including three kitchens and several dining venues. Hosting weekly meetings, Ricky is open to all suggestions for what types of meals our residents are looking for. His goal is to create a familial environment, because "food is what brings everyone together!"
Working as an Executive Chef and having prior experience in Dining Services in Senior Living Communities, his experience has allowed for a smooth transition to Regency Oaks. When he's not brainstorming new entrée ideas and events, he spends time with his family and large farm of animals, including dogs, cats, ducks, and even a turkey.
Christine Senczakowicz
Director of Innovative Services
View more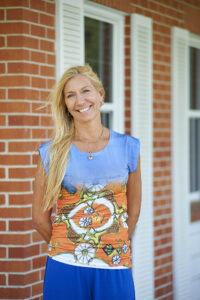 Christine has been the Administrator of Innovative Home Services a Private Duty Agency since April 2018.  IHS implements a care plan tailored to meet everyone's specific needs. Innovative Home Service's staff is employed by LCS, we offer services with a 1-hour minimum and can accommodate up to 24 hours of daily care.
Christine has been a Registered Nurse for over 20 years with experience in Directing Surgery Centers, and Wound Care and Hyperbaric Medicine. She enjoys not only providing care to her clients, but also spending time with the residents to assist them as they age in place. She loves the beach and spending time with her rescue hounds Dixee and Stan Lee.
Kyle Bolden
Health Care Administration
View more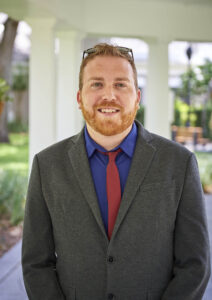 Kyle has been the Associate Executive Director of Health Care Administration since 2021. His duty is to oversee the daily operations of the healthcare center and ensure that our community is satisfactory with all local, state, and federal regulations and guidelines. Creating a home-like setting, whether through rehabilitative services, skilled nursing facility, or the assisted living facility, is very important to Kyle and his team.
As a graduate of Slippery Rock University, with a degree in Health Services Administration, he has extensive experience in healthcare operations, ranging from overseeing financial operations of an entire company, to obtaining a Nursing Home Administrator License. In his free time, Kyle pursues a hobby of DIY projects, and experiencing the world through travel.
Leslie Haas
Director of Resident Services
View more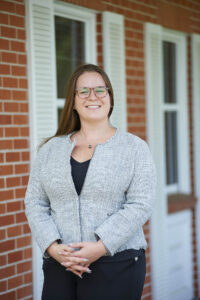 Leslie has been the Resident Services Director since 2017. Her goal is to assist residents with aging in place, by creating their own Personal Care Plan. During your first few months at Regency Oaks, she directs and provides information you need to get around satisfactorily, as this ensures you get well acquainted with the community.
With extensive background in Senior Living admissions and business development, including experience in Skilled Nursing and Assisted Living, this sparked her interest in navigating Seniors through the health system at Regency Oaks. Everyone is unique, and she is here to make sure you are comfortable with your new home.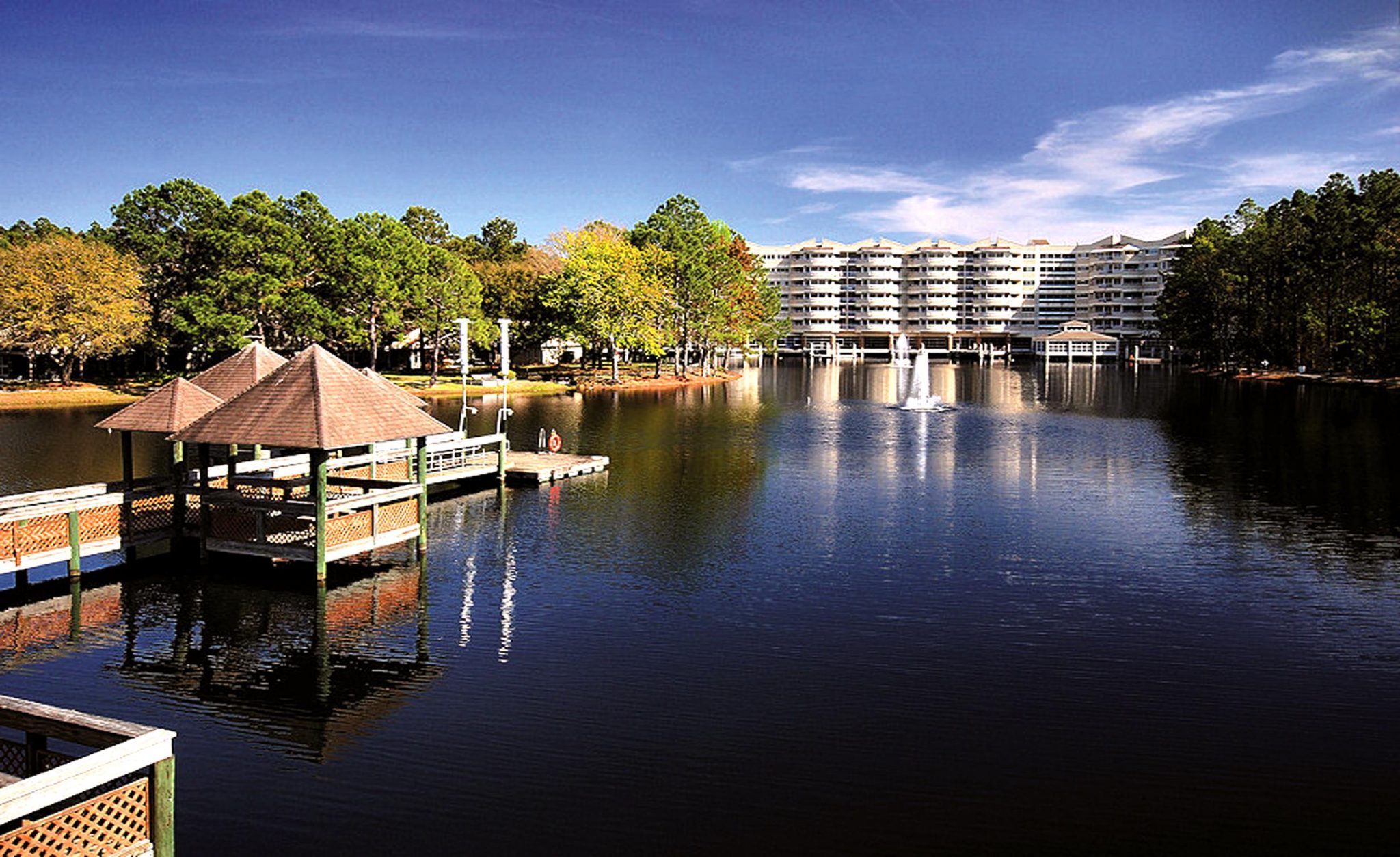 We're committed to honesty, integrity and transparency.
If you'd like to learn more about our leadership, use the form on this page or call 727-330-2142.