12 Ways to Pay for Senior Living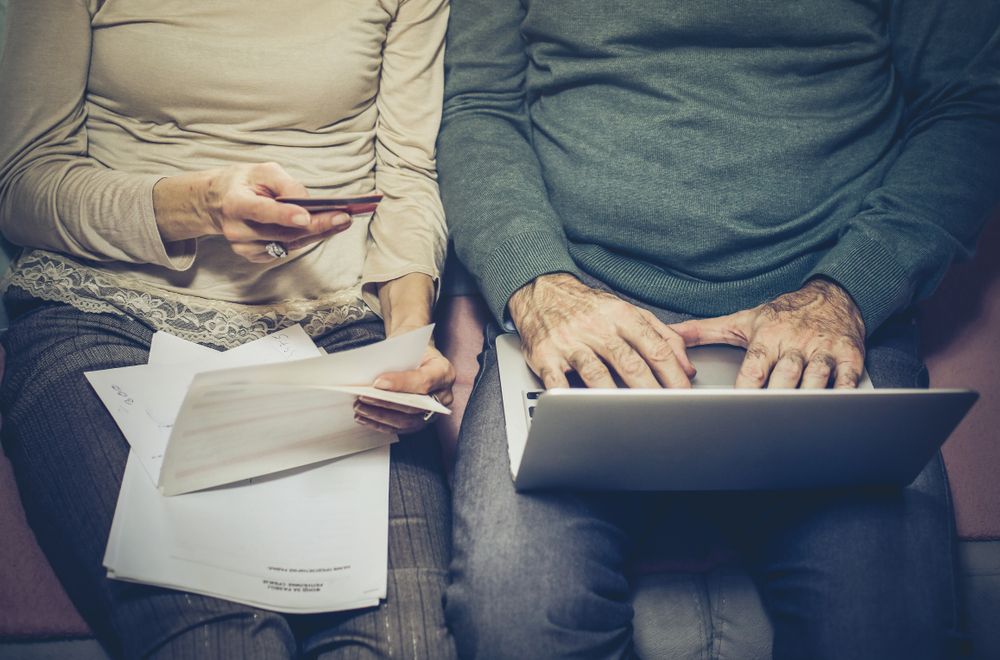 Are you interested in starting a new chapter and enriching your retirement in a senior living community, but aren't sure how to cover the costs? The best way to pay for senior living is by using a combination of options that maximize your retirement income. While options like pensions, investments, and Social Security benefits are common ways to cover the costs of a retirement community, there are more creative ways as well.
Look at these 12 ways to pay for senior living and see how an extraordinary retirement lifestyle is within your reach.
1. Pensions and investments
Pension plans, 401(k)s, and IRAs (individual retirement accounts) are tax-deferred accounts designed to give investors an easy way to save for retirement. Many, like pensions and 401(k)s, are employer-sponsored, but some, like most IRAs, are savings accounts you manage by yourself or through a brokerage firm.
You won't pay taxes on these accounts until you make withdrawals, and there is an additional 10% tax for those who make withdrawals before 59½. So be sure to talk to a tax consultant before using these funds to pay for senior living.
2. Social Security
The average monthly Social Security benefit for 2023 is $1,827 and is a dependable way to pay for a good portion of senior living. According to the National Council on Aging, 93% of those who are retired depend on Social Security as income. However, Social Security typically isn't enough to cover the entire cost. The maximum monthly benefit in 2023 is $3,627, which is still about $1,000 less than the average cost of assisted living, and you'll still need to deduct Medicare premiums from your benefit.
3. Selling a house and bridge loans
One of the best ways to pay for senior living is by selling your house, townhouse or condominium. A bridge loan is a short-term loan that provides funds for you to pay for senior living (or another house), if you don't have it readily available from the sale of your current home. Loans usually last about a year until you make repayments, are most beneficial in a seller's market, and come with quick financing.
However, if you still owe on your current mortgage, you'll have to use the profit from your home sale to pay it off, while also making payments on your bridge loan. Speak with a home lending advisor to get the full details on bridge loans.
4. Long-term care insurance
Long-term care insurance can help older adults pay for certain services they need as they age in a senior living community. This includes assistance with daily activities; skilled nursing care; certain personal care services; respite care; and speech, physical or occupational therapies.
Limitations and exclusions vary by policy. For instance, many have limits on how long and how much they'll pay benefits. While some pay for long-term costs for as long as the policyholder lives, most policies last between two and five years.
5. Estate sale
In contrast to garage or yard sales, estate sales take place throughout your entire home and property. Sometimes called tag sales, estate sales are designed to help you downsize in an organized way and maximize the profits from selling household items you don't want. Organizing an estate sale takes a lot of planning and hard work, which is why it's best to hire a professional estate liquidator to manage the sale from start to finish. Many estate sale professionals will even help you donate unsold items.
6. Part-time job
One of the best ways to bring in extra retirement income to pay for senior living is by getting a part-time job. You can choose a low-stress position that provides you with extra income, a chance to meet new people, and possibly a useful discount.
A part-time job also has major health benefits. For instance, the Journal of Aging & Social Policy found that people who took a phased retirement (a retirement where an older adult slowly transitions out of the workforce) showed greater vitality than their counterparts who kicked up their feet full time as soon as their retirement started.
7. Family support
You might be surprised by how eager some of your family members are to help you pay for the cost of senior living. Whether it's by covering a portion of your entrance fee, monthly fee, or even something small like your cell phone payment, many family members are happy to help their older loved ones live a high-quality life. If you're uncomfortable asking for financial support for a specific cost, discuss your retirement budget with your family, so they can decide where it's best for them to pitch in.
8. A roommate
Although many communities have a monthly sharing fee, having a roommate to split the cost of senior living can make retirement communities much more affordable. Not only can a roommate help pay for the monthly fee, but they can split the cost of groceries, household supplies, and help prevent senior isolation and loneliness.
9. VA Benefits
The Aid and Attendance Benefit for Veterans through the U.S. The Department of Veterans Affairs (VA) can provide you with additional retirement income, if you require help with activities of daily living (ADLs). In order to be eligible, you must have served in active duty for at least 90 days, with one of those days during wartime, and have received an honorable discharge.
You can access long-term care services through VA if you sign up for VA health care, the VA concludes you need a specific service to help with a high-quality life, and the service or space in a senior living community near you is available. Visit VA.gov to learn more about how to pay for senior living with the Aid and Attendance benefit.
10. Life settlement
You can cover senior living costs by selling your life insurance policy to a third party for a lump sum of cash, in a process called a life settlement. Besides getting funds to pay for senior living, you can also eliminate having to pay a monthly insurance premium. While the qualifications to sell a life insurance policy vary by life settlement, policyholders typically must be at least 65 years old, and most settlement companies require you to hold the policy for at least two or more years.
The best part about using a life settlement to pay for senior living is that you can normally expect payment within 6 to 12 weeks after your broker begins the sale process. Be aware that some life settlements require the policyholder to share medical records, and waiting for that information can delay the process.
11. Tax credits and deductions
You can receive tax advantages by choosing a senior living community that's also a Life Care Community like Regency Oaks. Priority access to a continuum of care paid for with an entrance fee to a senior living community is considered prepayment of future medical expenses by the IRS.
This means you can deduct a portion of your entrance fee and, sometimes, your monthly fee from your taxes, which makes the cost of senior living more affordable. Schedule an appointment with your tax consultant to learn more about deducting the cost of senior living from your taxes.
12. Ask about price flexibility
Many retirement communities are taking a forward-thinking approach when it comes to helping older adults cover the cost of senior living. They want their residents to have the ability to decide when and how they spend their retirement budget, while also giving them access to an incredible retirement lifestyle.
Regency Oaks lets more seniors embrace the freedom of independent living by customizing their senior living costs to suit their retirement budget. All you need to do is select your payment option and floor plan now with less money upfront for your entrance fee, then pay the rest of your balance on a flexible timeline, along with your monthly fee. You can see which floor plan is the best financial fit for you by taking this two-minute assessment.
Come Home to Carefree Retirement Living and Thrive at Regency Oaks
At Regency Oaks, residents have a wide choice of activities and programs that focus on wellness, social activities, and lifelong learning. If their health needs change, they have unlimited access to our senior care services at virtually no increase in their monthly fee. Contact our senior living representatives online or RSVP to one of our events to learn more about our senior living community in Clearwater, FL.