Is Independent Living Right for You?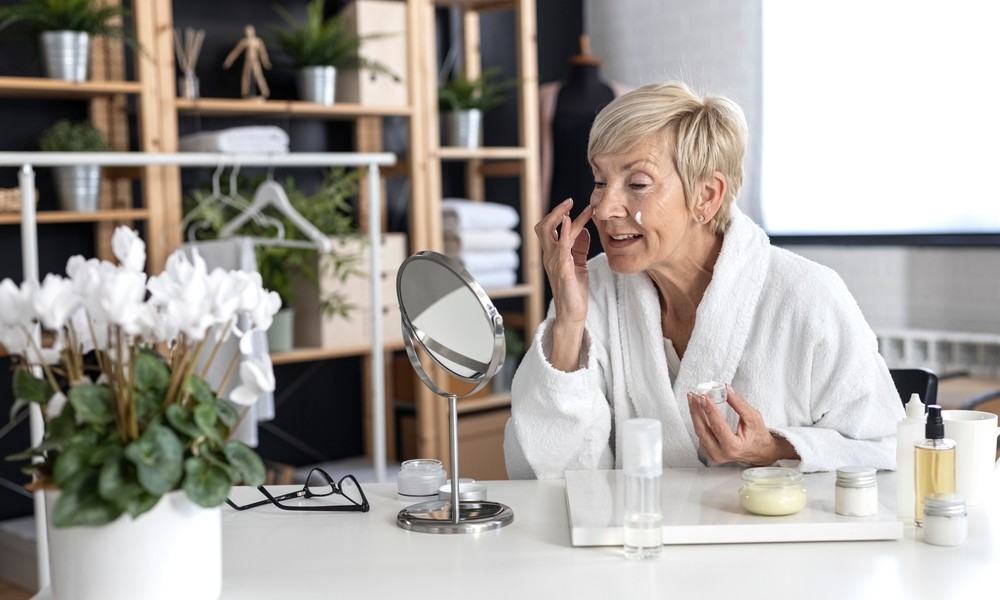 Independence is a hallmark of responsible adulthood and an integral part of the American ideal. So it's understandable that many of us are fiercely protective of our independence, even as we age, holding steadfastly to the dream of staying in our homes as we get older. Yet as many seniors are discovering, moving to a senior living community can support independence in a way that staying in their homes can't. Independent living in a senior living community provides the services and amenities that foster self-sufficiency, autonomy and healthy aging. If you're wondering whether independent living would be a good fit for you, here are some questions to consider:
How Do You Feel About Maintaining Your Current Home?
Home upkeep takes time and energy. Even if you aren't cleaning your home, mowing your lawn or repairing faulty plumbing yourself, you're managing that maintenance and upkeep or recruiting friends and family to help. After a lifetime of tending to those chores, wouldn't it be a treat to have the maintenance-free lifestyle offered in an independent living community? Services typically include housekeeping, interior and exterior home maintenance, and groundskeeping, so you can enjoy a tidy home, lovely surroundings, and plenty of time to do the things you love.
Are You Comfortable with Your Current Home's Size?
When you had a growing family, your home may have felt like the right fit — or even a tight fit. But as the nest empties, you may find you no longer have much use for some rooms in your house. If you're finding that your home is too big for you to fully enjoy, independent living can offer a "just right" alternative. Many senior living communities offer one- and two-bedroom residences with fully equipped kitchens; here you can make yourself completely at home without feeling overwhelmed by empty bedrooms or a rarely used formal dining room.
Do You Feel Socially Engaged?
As kids grow up and get busy with their lives or your social circle diminishes due to the loss of loved ones, you may find yourself with a smaller network of support and friendship. In fact, social isolation affects a quarter of adults age 65 and older and can lead to serious health risks, including increased risk of dementia, heart disease, stroke, and premature death.
Opportunities to connect are an integral part of independent living. In a senior living community, you'll find a network of new friends and many chances to form meaningful connections on the shuffleboard court, in the residential gardens, in the library, or through scheduled social events like Happy Hour. 
Would You Enjoy Easy Access to Wellness Programs?
If you're weary of cooking for yourself, or if you find that hot yoga with millennials at the local yoga studio doesn't suit you, you'll likely appreciate the accessible health and fitness programming in an independent living community. With chef-prepared meals, a fitness center and fitness classes geared toward older adults, it's easy to make choices that support good health.
Of course, well-being is about more than food and fitness. Independent living communities often focus on whole-person health, with programming that supports mind, body and spirit, and access to preventive health screenings that help you stay on top of your health and wellness.
Would You Like to Know Your Needs Will Be Met If Your Health Changes?
A realistic long-term view includes the possibility that your health may change. Choosing a senior living community that is also a Life Plan Community can be an important step in securing the care you may need in the future. Life Plan Communities offer a continuum of care at predictable prices, so you can access higher levels of care — including assisted living, skilled nursing and rehabilitation — in the same community that you've come to love.
Putting the Independence in Independent Living
At Regency Oaks, our independent living community gives residents the opportunity to do more of what they love while enjoying self-sufficiency and autonomy. We're a Life Plan Community offering a Life Care contract, which provides access to higher levels of care while protecting you from the rising price of health care. Plus, with an array of services and amenities, Regency Oaks residents enjoy maintenance-free living that offers plenty of time for as many — or as few — cultural, social and recreational activities as they want. Contact us to find out more about independent living at Regency Oaks, or to schedule a tour so you can see the amenity-rich lifestyle for yourself.