The Lock-and-Leave Lifestyle: Why Young Seniors Find Independent Living Freeing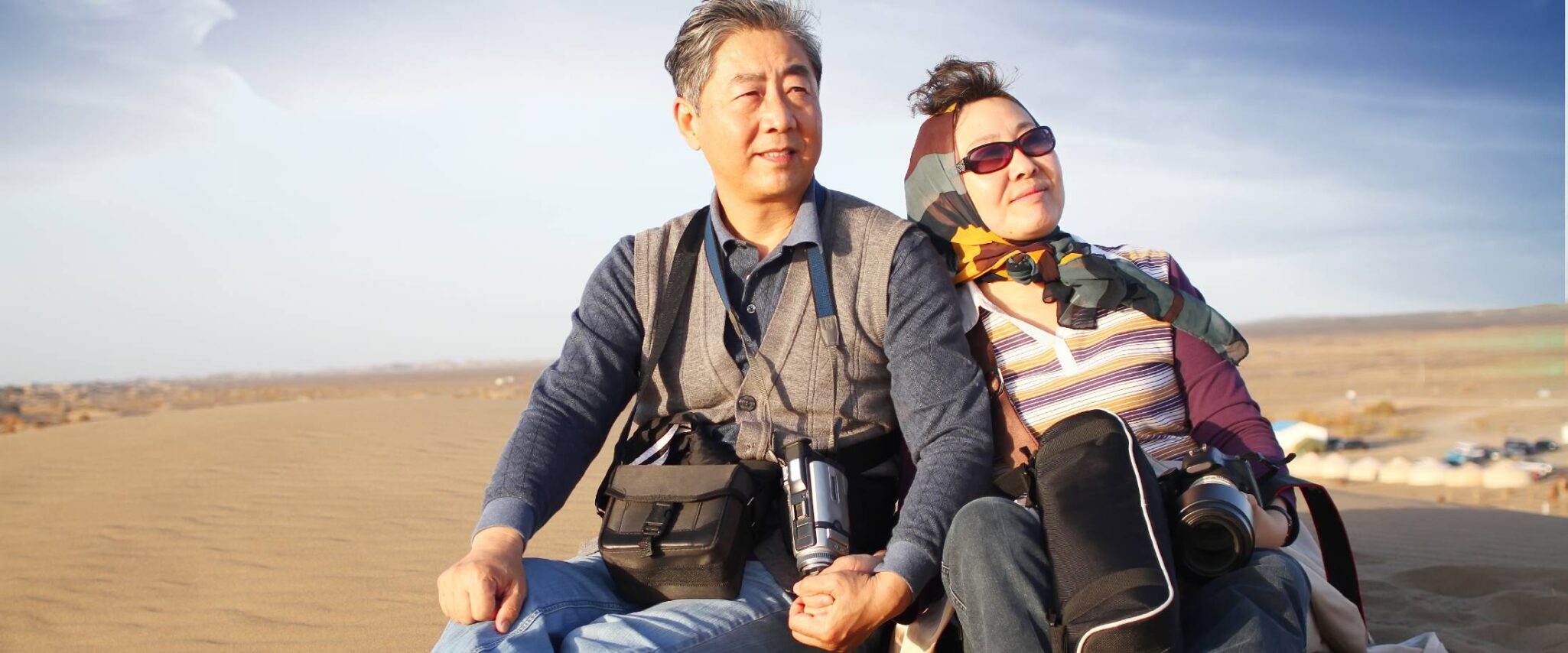 Transitioning into retirement brings an increased level of freedom. Freedom to engage in your favorite pastimes or to learn something new. Freedom to travel and explore without having to check your watch or worry about returning to work.
The only roadblocks to this freedom are normal homeownership expectations and obligations, which can interfere with your plans more often than you'd like.
Have you thought about making the move to a retirement community with maintenance-free homes? This lifestyle provides a variety of benefits to address this exact obstacle to getting up and going whenever you'd like. 
Many of today's Life Plan Communities, also known as Continuing Care Retirement Communities, tout their "lock-and-leave lifestyle," which is more than just a snappy marketing catchphrase. It reflects the way modern, active adults view their retirement years, which aren't focused on quietly settling down but, instead, having the freedom to travel and explore to enjoy life to its fullest.
Having the freedom to turn off the lights, lock the front door, and leave for extended periods of time without worrying about property maintenance or home security is an amazing situation.
What is a Lock-and-Leave Lifestyle?
Today's seniors are leading increasingly active lifestyles and don't want to have to worry about maintaining their home when they leave. If you have an eye on creating a life of greater ease and variety, keeping up with the exterior maintenance of your home can be simply exhausting.
That's why a lock-and-leave lifestyle has become so attractive to today's modern seniors. It means no yard to maintain and no aching muscles at the end of the day.
When you live the lock-and-leave life, you can rely on your retirement community's maintenance team to take care of your yard and home maintenance. 
Want to take off to visit family or friends for a week or a month? Want to go on a last-minute road trip with your friends? Go ahead and hit the road, because you'll have the peace of mind of not worrying about things getting done while you're gone or wondering if your home is safe.
That's the benefit of a lock-and-leave lifestyle — being able to leave for extended periods of time while knowing that the security staff watching over the community are there to ensure your home is always secure.
Maintenance-Free Homes and More: Why Young Seniors Find Independent Living Freeing
Some additional benefits of choosing the lock-and-leave lifestyle include:
A higher sense of security while you're away
Among the many amazing features that come standard with a lock-and-leave lifestyle is the peace of mind you get from the increased security. Security around the community provides added protection while you're away, and ensures you'll never have to worry about your home while you're traveling.
The retirement community security staff greets you every day and their constant presence provides calming reassurance anytime you decide to get away.
No more yard maintenance
Imagine the feeling of returning home from a trip to find a neatly mowed lawn and a well-maintained home. That means no little creatures nesting in your garden to worry about and no weeds to muck up your yard.
When you choose the lock-and-leave option, your garden maintenance comes as part of the retirement community package, meaning your garden will look as good when you get home as it did than when you left.
Ability to travel when you want and for as long as you want
Deciding to travel can actually be effortless when you don't have to worry about finding someone to manage your home while you're gone. The peace of mind that comes with increased security and maintenance allows you the freedom to travel on a whim and to stay away as long as you like.
You won't have to worry about your residence while you're taking the vacation of your dreams, because living in a lock-and-leave Life Plan Community means having neighbors to look out for each other whenever you're out of town.
Access to amazing amenities and services
Living in a lock-and-leave community means not having to worry about things like cleaning the pool or spending whole days managing home maintenance ever again. All the communal areas are the community's responsibility and you get to enjoy them throughout the whole year.
The amenities and services at a full-service community can make you feel like you're living at a resort. From private lanais that allow you to enjoy the outdoors and entertain when you're home to housekeeping services and on-site concierges, life is easy and comfortable in a well-run senior living community.
Maintenance-Free Homes in Clearwater, Florida, at Regency Oaks
Having the reassurance that everything will be taken care of when you decide to leave town is a wonderful feeling. All you have to do is let management know when you're leaving, and away you go without a care in the world.
The team at Regency Oaks in Clearwater will help you enjoy the freedom of coming and going as you please, knowing your home is safe and secure while you're away.
Our staff is committed to delivering the best service and safety standards possible through constant grounds management, around-the-clock security services, and maintenance-free residences for all our residents.
Is it time to grab your lock-and-leave home at Regency Oaks? We look forward to connecting with you and answering all your questions. Contact us today.