What Care Is Provided In Assisted Living?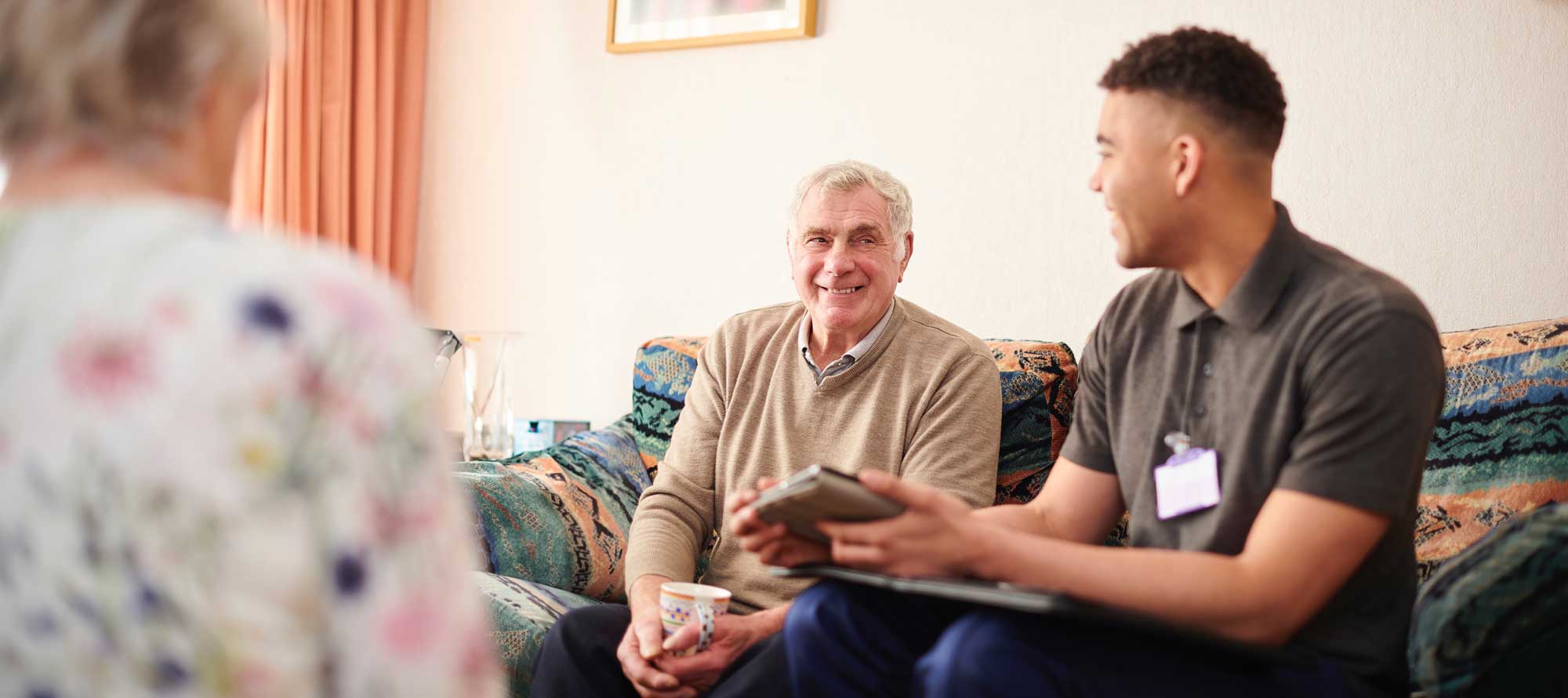 Understanding assisted living
What it is and how it helps seniors maintain independence
Have you noticed that you or someone you love is having difficulty with daily tasks? Are you concerned that struggles with the basic functions required for independent living are making it too difficult or unsafe to live at home? If your answer to either of these questions is yes, assisted living may be the answer. In this blog, we'll provide answers to questions like: What is assisted living? What are activities of daily living? What care is provided in assisted living? What are the benefits of assisted living?

What is assisted living?
Residential assisted living in a senior living community is designed to empower residents to live as independently as possible by providing personal assistance and support with activities of daily living. Individual needs and abilities are evaluated and a plan of care is developed with the resident's input to ensure that just the right level of assistance is provided. Freed from the worry and insecurity they may have felt living alone without assistance, residents are encouraged to continue doing the things they enjoy and to live to their highest potential.

What are activities of daily living?
Activities of daily living (ADLs) are those essential and routine aspects of self-care that all of us must do to live in a healthy way. The essential ADLs are the ability to independently eat, dress, walk or move from one position to another, bathe, toilet and maintain continence. When a person isn't able to do these things independently, quality of life is diminished and living conditions may become unsafe.
In addition to ADLs, instrumental activities of daily living, or IADLs, affect a person's ability to live independently and thrive. IADLs include companionship and mental support, transportation and shopping, planning and preparing meals, taking medications properly, managing the household, handling finances, and communicating with others. As we'll see later in the benefits section, assisted living communities provide resources that address many of these IADLs and empower residents to live to their highest potential.

What care is provided in assisted living?
Assisted living communities create an environment in which residents can thrive. The specific types of personal care services provided depend on what the individual needs and wants, but may include help with things like bathing, dressing, grooming, medication management and toileting. Other services typically include meal preparation, housekeeping, laundry, and transportation to medical appointments or local stores. Residents are usually encouraged to bring some furnishings from home to help make their assisted living apartments their own.

What are the benefits of assisted living?
An assisted living community provides many benefits both to residents and their family members. One significant concern for people who age in place in their homes is social isolation, which has been shown to have negative impacts on both physical and cognitive health. In assisted living communities, residents can enjoy an array of social events that encourage them to engage with others, cultural programs that provide opportunities for enriching experiences, and recreational activities that add a sense of fun to each day. Family members feel better knowing their loved one is surrounded by friends and a supportive community, with a full calendar of events and activities to enjoy.
In an assisted living community, residents are relieved of many of the burdens of running a household, including meal preparation, housekeeping, laundry, and even transportation for errands and appointments. They'll enjoy delicious meals and plenty of friends to dine with. Staff members will take care of keeping their apartment clean and even do their personal laundry. And if a resident needs to go to the store or a doctor appointment, transportation is provided by the community. Being freed of these chores enables residents to breathe a big sigh of relief.
Another important benefit of an assisted living community is the sense of security residents and their family members have. Communities are staffed 24/7 with team members who are available to provide care, respond to resident needs or emergencies, and make sure the community is safe and secure. If a resident falls or needs other assistance in the middle of the night, a caring, compassionate staff member will be there to help.
To learn more about assisted living in Clearwater, FL, at Regency Oaks, simply call us at 727-330-2142 or use our contact form to schedule a personal tour. We'd love to show you around and answer any questions you may have.