How to Decorate Your Porch For Fall and Winter to Get That Hygge Feel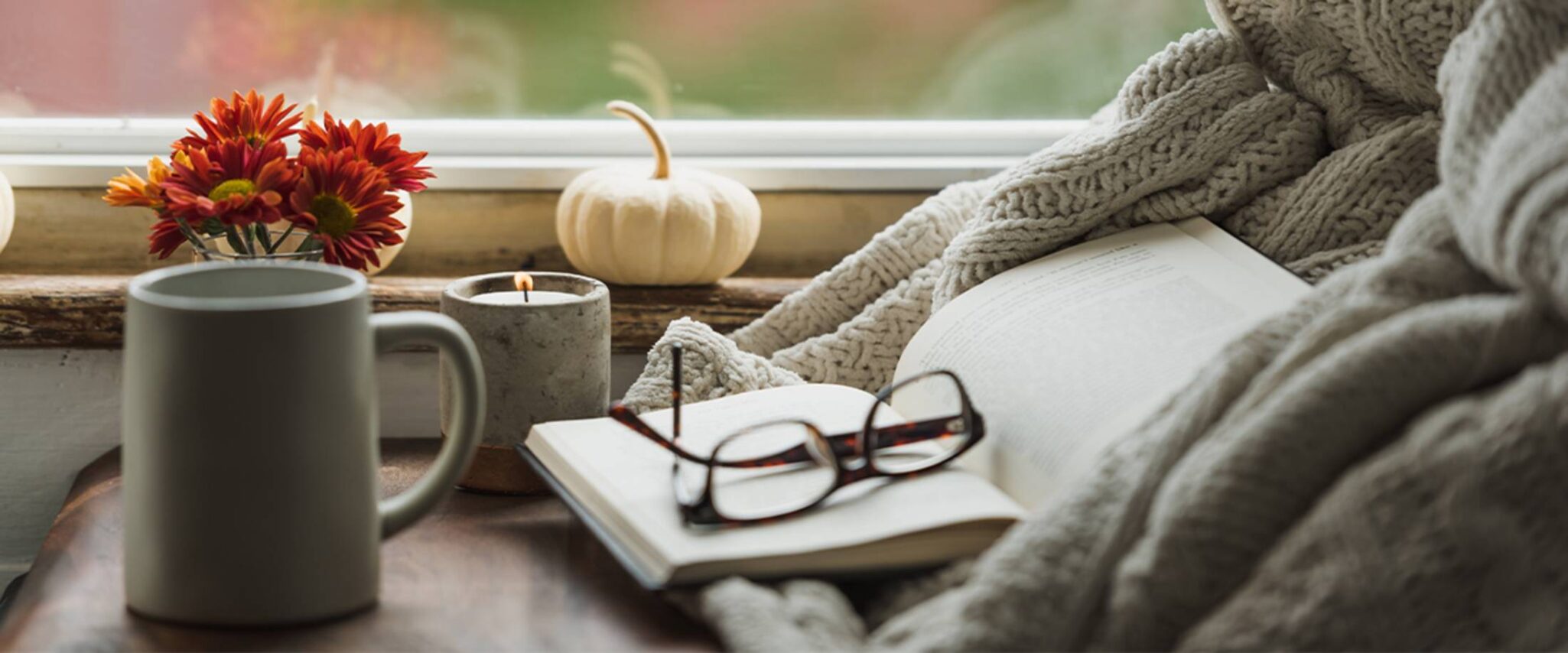 HOO-GA. Say it out loud. And then think warm, happy thoughts. Hygge – pronounced "hoo-ga" or "huergha" — is a Danish word that roughly translates into English as "coziness." Hygge is a concept that began over 300 years ago in Denmark and has evolved into an attitude that's a fundamental part of Danish culture. This soul-satisfying philosophy of life spreads warmth and calm, and celebrates the comfort and happiness of relaxing at home, especially during the colder months.   
The hygge state of mind is being adopted around the world, especially as we spend more time inside our homes. We all know how good it feels to curl up on the couch with a big, comfortable blanket over us — relaxation at last! Decorating with hygge design ideas means focusing on these happy feelings of comfort and contentment.    
It's not difficult to embrace hygge, and while the Danish channel it around a roaring fireplace with mugs of hot cider, it doesn't have to be a winter-only thing. You can create a cozy, candle-lit sanctuary that's serene, simple and welcoming to friends and family, all year round.  
Hygge in Your Home
The best part of hygge is that it doesn't require a large home in order to achieve it. In fact, a small space is the perfect canvas, as it allows you to focus on what's important. Use hygge for design ideas as you repurpose an unused space into a serene and peaceful corner. Or consider how to convert a utilitarian space into a "comfort zone." For example, you can create the feeling of an oasis in your bathroom with a neutral color scheme, a plush rug for your feet and the calming glow of candlelight. How about luxuriating in an extra hour or two in bed, reading a book over a leisurely breakfast? Pile on soft pillows, quilts and blankets for an indulgent place to snuggle. A front porch or lanai is also an ideal spot to create a 'hyggekrog,' or snug place, in your home. Here are hygge design ideas to get you started: 
Remove any clutter and store objects away.   
Layer your couch with soft blankets and comforters. 
Stick to a monochromatic color scheme with neutrals like gray, cream and brown. 
Create a cozy feel with fluffy pillows, soft throws and a comfy couch. 
Have comfort food and warm beverages within reach. 
String globe or fairy lights from the ceiling. 
Use candles or lamps for their soft light and radiance. 
Add home décor in natural textures with light-colored woods and woolens. 
A mix of old and new furniture in simple shapes feels more homey. 
Add flowers or greenery, but keep it small and simple. 
Hygge With Others
Hygge isn't just a list of decorating ideas. It's intended to help you create moments with the people you care about. The idea is to get together with others in a relaxed environment, and not at a sit-down formal dinner. Gather on your lanai and keep the setting intimate and inviting. Serve comfort food and baked treats on rustic earthenware as you pass around a bottle of something good. Light the candles. Relax with your loved ones. And be present with them and in the moment.  
Spring, summer, fall, winter — enjoy hygge all year round on your own screened-in lanai in a Regency Oaks residence. You'll be surrounded by 40 acres of lush, green grounds, winding paths and hundreds of live oak trees. Learn more about our apartment and cottage homes, and discover a carefree lifestyle where friendliness and warmth are simply our nature.