Is Home the Best Place After a Hospital Stay? Subhead: A senior rehabilitation center can help you recover faster.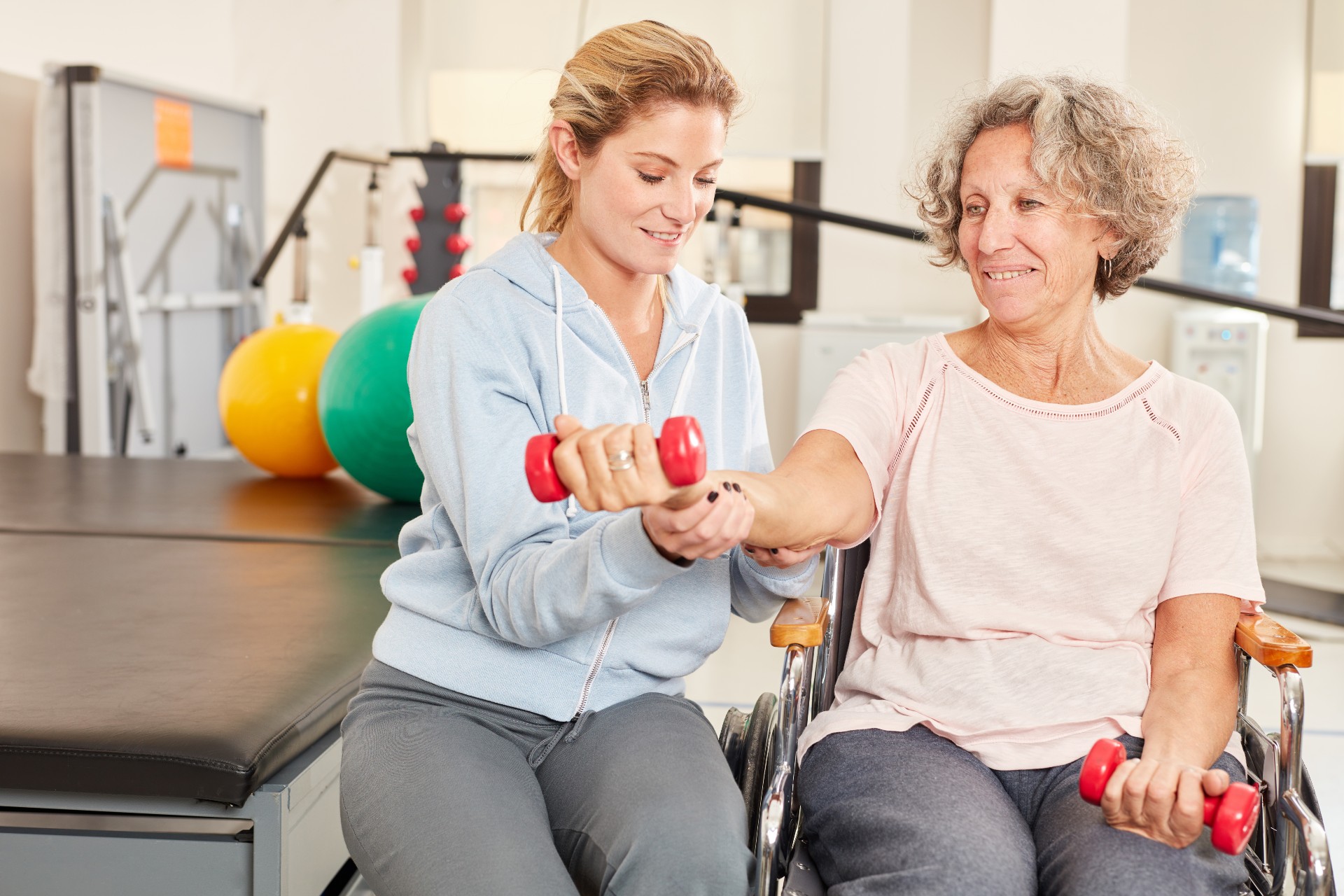 A senior rehabilitation center can help you recover faster.
The choice of where to rehab after being hospitalized for surgery or a serious illness can make a big difference in your recovery. You might think you'd be better off in the familiar surroundings of home, but starting your recovery as an inpatient at a senior rehabilitation center can make a full recovery more likely. The range of therapies, round-the-clock care, and relaxing environment at a senior rehabilitation center can speed recovery and help avoid hospital readmission.
Choosing a senior rehabilitation center
Rehabilitation for older adults takes place in a variety of settings. In addition to in-home rehabilitation services, there are senior rehabilitation centers at assisted living communities and at skilled nursing facilities. Some senior living communities, including Regency Oaks, offer both assisted living services and skilled nursing along with a full range of rehabilitative therapies, such as physical, occupational, speech, neurologic, and orthopedic rehabilitation. Which type of rehabilitative care is right for you depends on the level of care you need.
What to expect at a senior rehabilitation center
Full spectrum of care: The range of services offered at a senior rehabilitation center is much broader than can be provided at home by a skilled caregiver. Most rehabilitation centers offer a variety of therapies, including physical, occupational, and speech therapies, along with a multidisciplinary team of physicians, nurses, therapists, social workers, and dieticians. A team approach is best because you may need help getting back to normal in a number of areas. Your rehab team can target specific needs and help you make a full recovery.
A comfortable setting: Many rehabilitation centers at senior living communities seem more like a luxury spa than a spartan clinic. Options like private rooms, chef-prepared meals, personal laundry service and on-campus amenities — such as a heated indoor pool, salon and spa, library, lounge, and game room — make your stay comfortable and relaxing. Many older adults enjoy the warm, welcoming environment, especially after a long hospital stay. Instead of worrying about preparing meals and dealing with household chores, a senior rehabilitation center allows you to focus on what's most important: healing and regaining your strength.
Community activities: Loneliness and isolation are major problems among older adults. Time spent at home recovering from illness or injury can make matters worse if you're unable to participate in normal social activities or get around like you used to. At a rehabilitation center in a senior living community, you can participate in group activities and enjoy socializing with others. The engaging environment will take your mind off your troubles, and the people you meet will act as a built-in support group to boost your recovery. Of course, relatives and friends are welcome to visit to check on your progress and help in any way they can.
Preparing to leave the hospital
When the time comes for you to be discharged from the hospital, your medical team will develop a plan for your next stop — either home or a short-term stay at a senior rehabilitation center. The discharge team, however, may not recommend a specific rehabilitation center. Usually, they'll just give you a list of local facilities. You can find and compare nursing homes and rehabilitation centers at medicare.gov. If you can, visit two or three places and choose the one where you'd be most comfortable. You may want to choose a location that's easily accessible. Before you leave the hospital, ask your doctor or discharge planner what to expect at a senior rehabilitation center. Here are common questions people ask:
What types of therapies will I require after leaving the hospital?
What problems should I watch out for and what should I do about them?
How long will it take for me to recover?
Should I stop taking any medicines, vitamins or supplements I currently take?
What new medicines do I have to take, how often, and in what dosage?
Will I need help with bathing or dressing?
Will I need medical equipment, such as a walker?
Is support available if I or a family member wants help coping with my condition?
Will my health insurance or Medicare pay for rehab services?
We can help you get back to the life you love.
At Regency Oaks, our multidisciplinary team of therapists can help you reach your rehabilitation goals quickly and safely. As a guest in our senior rehabilitation center, you can focus on regaining your strength and confidence while we look after your every need. Comfortable private suites, chef-prepared menu options, and life-enrichment activities will make your stay as enjoyable as possible.
To learn more about rehabilitation at Regency Oaks, contact us.