Should I Recover at Home or in Short-Term Rehabilitation?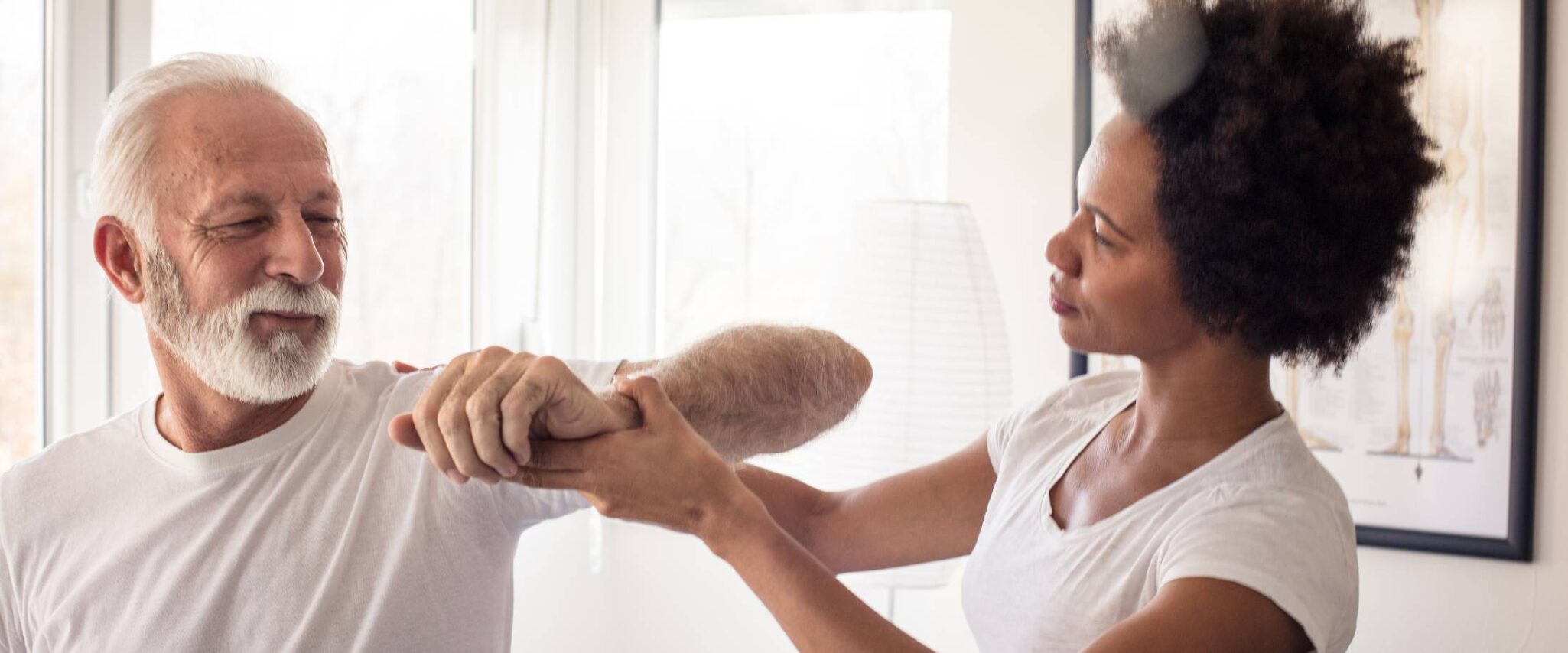 After an illness, injury or surgery, proper recovery can significantly impact your quality of life for the future. The right care can help you get back to the life you love with confidence. Many people simply want to get back home after a hospital stay, but speak with your doctor during discharge planning to find out which option is the right move for your health and wellbeing. Gather the facts about short-term rehabilitation at a senior living community compared to recuperating at home to decide what's right for you.
What Is Short-Term Rehabilitation?
Short-term rehabilitation is supervision, support and targeted therapies that help a senior recover from illness, injury or surgery. With a customized care plan, seniors can regain functional skills and/or physical abilities.
Recuperating at Home
If during discharge planning you choose to be released to your house, there are many facets of your recovery that need to be addressed.
Health Care: Each case will be unique, but you will likely have medication to be managed, follow-up doctors' appointments, wound care, and rehabilitative therapy appointments.
Emotional Attention: The feeling of vulnerability that accompanies recovery means it's even more important to tend to your emotional needs. While recuperating, you'll need companionship, conversation and interesting activities.
Personal Needs: Depending on the type of illness or injury you're recovering from, you may need assistance eating, dressing, toileting, bathing or grooming.
Environmental Modifications: Your home may not be optimal for your recovery. If your bedroom is upstairs or your bathroom needs to be retrofitted so you can use it easily, these are renovations you will have to make pretty quickly.
Household Chores: If your mobility or stamina is diminished, you may need help preparing food, cleaning or doing laundry.
You can bring in paid in-home help. During discharge, your doctor or the hospital will likely provide a list of trusted contractors. You will also have to arrange transportation to appointments and help with the more tangential aspects of recovery — housekeeping, meals, company, etc.
Recovering at a Community
You may choose — or your doctor may recommend — short-term rehabilitation at a senior living community. Once again, your doctor or the hospital may provide a list of communities they trust during discharge planning. You will be transported directly to a room at the community. The rehabilitation team will work with you and your doctors to determine an individualized care plan based on your needs, current abilities and goals. Your care will be provided by a multidisciplinary team, including nurses and therapists. Communities typically offer three different types of rehabilitative therapy:
Physical Therapy: This treatment is designed to help you increase mobility, stability, flexibility and strength. Physical therapy can also provide tactics for pain management.
Speech Therapy: This treatment can help recover speech, memory and language skills. It will teach strategies to help with verbal and nonverbal communication and offer diet recommendations.
Occupational Therapy: This treatment helps with adaptive techniques and equipment to promote independence.
While at the community, chef-prepared meals will be provided by the dining team, and the housekeeping and maintenance teams will see to any chores. Family and friends are welcome to visit you — and you may even meet some new friends while you're there.
If you're looking for post-hospital care in Clearwater, Florida, and you'd like to know more about short-term rehabilitation at Regency Oaks, reach out to us. One of our helpful team members will be happy to provide you more details about our services or help with the admission process.