Do I Need Assisted Living or Skilled Nursing?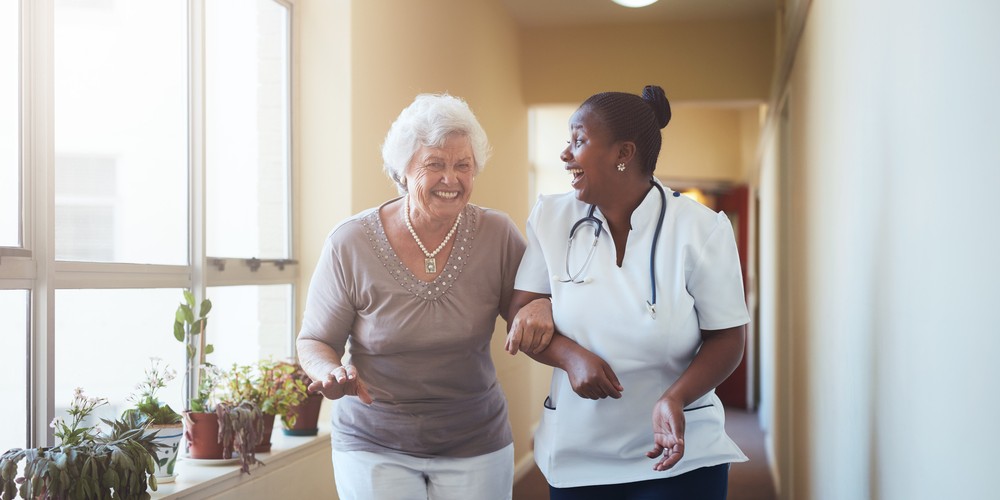 What would happen if you had a fall at home or a decline in mobility that made it difficult to live on your own? Or, what if your aging parent experienced a sudden decline in health? Do you know where you would turn for help? You might start looking for assisted living or skilled nursing care. They're both long-term care options that provide a range of medical and personal care for those who need assistance with daily living. However, there are some key differences to understand when choosing the right level of care for yourself or a loved one.
Assisted Living
Assisted living communities provide help and support with activities of daily living in a setting where residents can request help as needed, while still managing many aspects of their daily life independently. Residents may need help with medication management, meal preparation, bathing, dressing, grooming and other daily tasks. Team members are available round-the-clock to provide help when needed, with licensed nursing staff on-site or on call in case of emergency. Residents have access to care 24/7 at the push of a button. Knowing when it's time to encourage a parent or spouse to move into assisted living isn't always clear, but here are some signs they may need assisted living.
Look for a community where the level of care is customized for each resident, with a plan of care that evolves based on individual needs. Assisted living provides the safety and security of having 24/7 assistance available within your own apartment. You have the flexibility and freedom to set your own schedule and spend time doing what you want. Assisted living communities offer a host of amenities for residents to enjoy, including chef-prepared meals, fitness and wellness programs, lifelong learning opportunities, and planned social activities and trips.
Skilled Nursing
Skilled nursing is a type of senior care for those who need continuous care for medical needs and significant help with the tasks of daily living. A person may require a short-term stay following a hospitalization or recovery from an injury or surgery, or they may need long-term care due to complex medical needs or a decline in health. Whether short-term or long-term, skilled nursing is a setting where residents receive constant nursing care and help with most (or all) of their activities of daily living. Read on to learn more about how to know when someone needs skilled nursing care.
The goal of short-term care is to help a person regain function as quickly as possible so they can return home or to an independent living or assisted living residence. Treatment may include physical, speech and occupational therapies, as well as cardiac care, orthopedic care, stroke recovery, wound care, pain management and more. The goal of long-term care is to provide 24-hour nursing care on an ongoing basis, with access to therapists and other specialists to improve quality of life. 
A team of trained and licensed medical professionals provide skilled nursing care, including doctors, nurse practitioners, registered nurses and licensed practical nurses. A skilled nursing community is equipped to provide medically complex care, such as:
Wound care

Ventilator or respiratory therapy

IV therapy

Medication injections

Feeding tube management
In a skilled nursing setting, doctors work closely with residents and families to create a personalized care plan. In addition to a continuum of health services, your loved one benefits from wellness programs that integrate multiple dimensions of well-being into daily routines, including physical, emotional, social, spiritual, intellectual, vocational and environmental wellness. 
Flexible Options for Senior Care
At Regency Oaks, we offer assisted living in private apartment homes designed to make life easier so you can enjoy all the perks of senior living. We also offer 5-Star-rated skilled nursing care with all the comforts of home. Our Life Plan Community in Clearwater, FL, makes it easy to seamlessly transition from assisted living to skilled nursing, if needed, so you can worry less and focus more on living each day to the fullest.