The Importance of Social Connection As We Age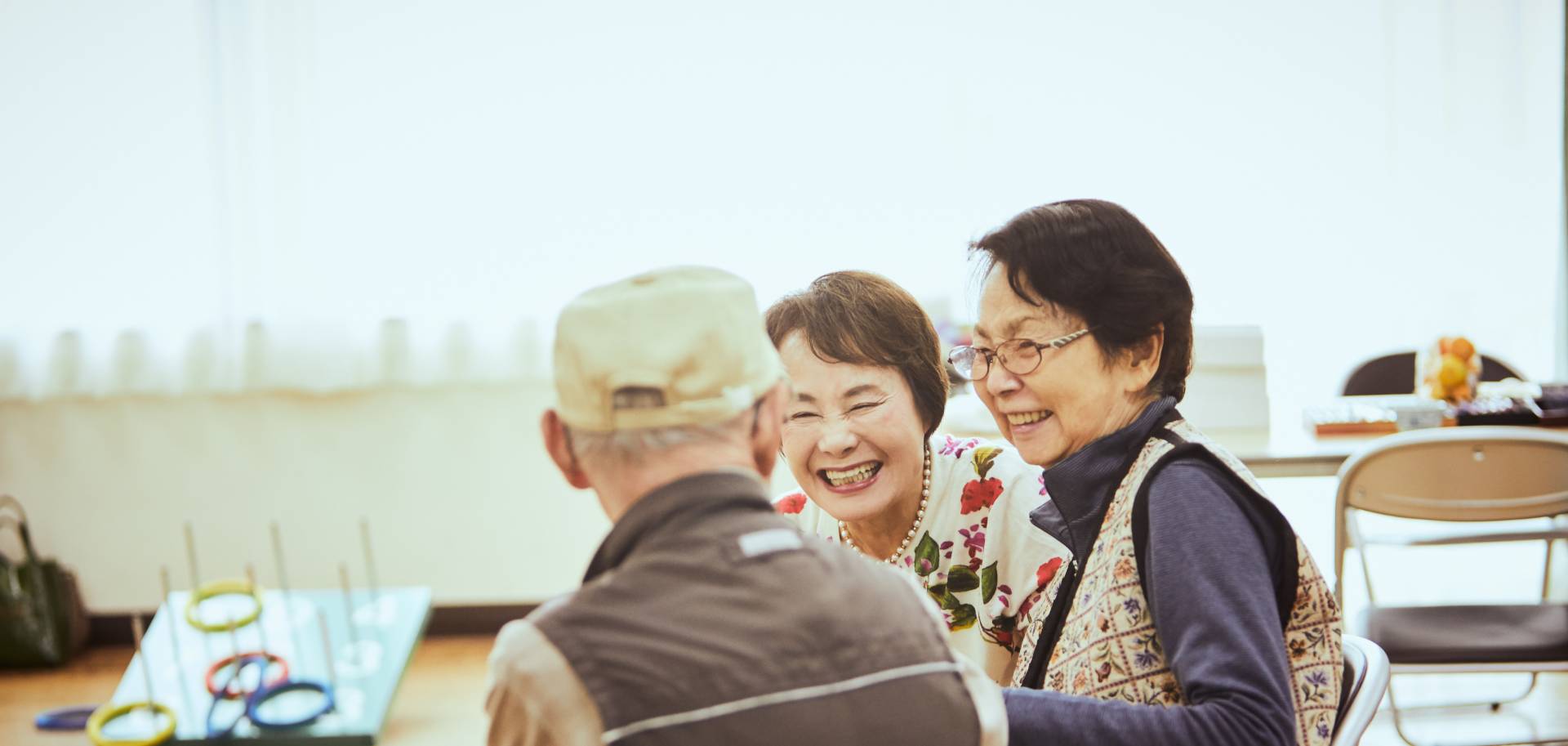 Retirement is often seen as a time to relax, enjoy hobbies and take a break from the fast-paced world. However, for many seniors living in retirement communities, this transition can also lead to feelings of isolation and loneliness. One of the most effective ways to combat these feelings is by fostering social connections. And there's no better place for senior socialization than senior living communities like Regency Oaks. Here, we'll explore the significance of making social connections for seniors in retirement communities and highlight the numerous benefits it brings to their overall well-being.
The Importance of Social Connections
The health risks of senior isolation impact nearly one quarter of adults over 65. It's no wonder that retirement communities like Regency Oaks have such a distinct focus on creating socially engaging and vibrant environments for residents.  
Years of scientific research back up the connection between successful aging and senior socialization. Studies from the Whitney Center show that making and maintaining social connections in retirement reduces feelings of isolation, improves cognitive function and can even lower the risk of developing dementia.
Living in an active senior living community means having a wide social network built into your daily lifestyle, which promotes a focus on health, wellness and maintaining one's independence for every resident. According to studies from the Drexel University School of Public Health, "in neighborhoods with higher levels of social capital, adults were 10-22 percent more likely to get screened at the recommended ages, suggesting earlier diagnoses and treatment for serious diseases." Overall, seniors with a wider network of social connections experience fewer physical, emotional and cognitive issues as they age when compared to their less social counterparts.
Get Active & Stay Social at Senior Living Communities
A whole new world of opportunities opens up to you when you move into a senior living community like Regency Oaks. New friendships are practically a guarantee, but these tips for how to go about meeting people in communities will help you get started:
1. Attend Community Events: Participate in community events, social gatherings and activities organized within the retirement community. These events provide excellent opportunities to meet new people and engage in shared interests.
2. Join Clubs and Groups: Explore the various clubs, hobby groups or special interest groups available within the community. Whether it's a book club, gardening group or a fitness class, joining these groups allows you to connect with individuals who share similar passions.
3. Volunteer: Offer your time and skills by volunteering for community initiatives or local charities. Volunteering not only benefits the community but also allows you to meet like-minded individuals who are passionate about making a difference.
4. Take Part in Fitness Programs: Engage in fitness classes, yoga sessions or walking groups within the retirement community. These activities not only promote physical health but also provide an opportunity to meet and bond with fellow residents.
5. Utilize Common Areas: Spend time in communal areas such as the library, lounge or recreation room. Strike up conversations with others who are present, and don't be afraid to initiate friendly discussions.
6. Attend Meal Times: Make an effort to eat your meals in communal dining areas. This gives you the chance to sit with different people each time and strike up conversations over a shared meal.
7. Be Approachable: Wear a smile and maintain an open and friendly demeanor. Approachability makes it easier for others to initiate conversations with you.
8. Participate in Resident Councils: Get involved in resident councils or committees within the community. These groups provide a platform for residents to voice their opinions, suggest improvements and collaborate on various initiatives.
9. Engage in Conversation: Strike up conversations with your neighbors or those you meet during community activities. Show genuine interest in getting to know them, ask questions and actively listen to their stories.
10. Stay Positive and Patient: Building friendships takes time, so be patient and persistent in your efforts. Maintain a positive attitude, be kind and supportive, and be open to meeting people from diverse backgrounds.
Remember, making new friends requires putting yourself out there and actively participating in community life. By taking the initiative, being open-minded and showing genuine interest in others, you can establish meaningful connections and build a strong social network within your senior living community.
Make Lasting Friendships at Regency Oaks
At our award-winning Life Plan Community, you can be sure that social connection is an integral part of residents' everyday lifestyle. With an abundance of engaging activities, premium amenities and plenty of chances to explore new interests or dive into long-held passions, making new friends comes easily.
To experience what a day in the life of a resident is for yourself, don't wait to call us at 727-330-2142 or contact us through our website to set up your personal appointment and tour today.