Top 10 Design Tips for One-Bedroom Senior Living Apartments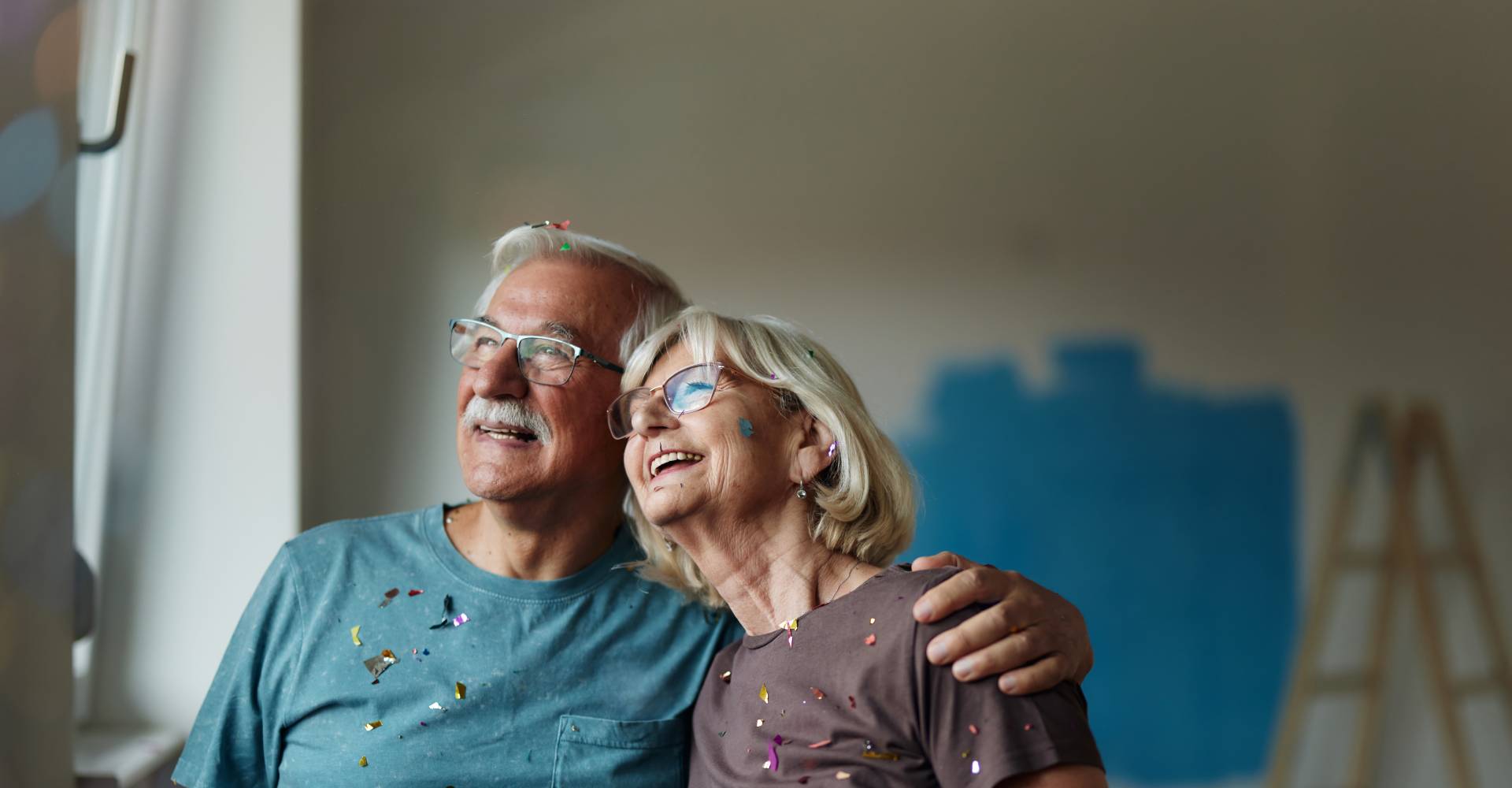 The beauty of moving to an independent living community like Regency Oaks is that you get so much more than just the square footage of your senior apartment. In fact, one could argue that your apartment is the least important part of your new independent living lifestyle. After all, you're greeted with amazing amenities, dining options, activities, and chance encounters with friends (new and old), every time you step outside.
For most of us, moving to a retirement community does involve downsizing. The upside is that your apartment doesn't need to be that big. You didn't retire to spend your days inside, did you? But just because you're downsizing doesn't mean your one-bedroom senior apartment can't feel warm and inviting. We'll show you how with these easy design tips for smaller spaces!
How to decorate your small space in 10 easy steps:

1. Leave your worries, and most of your big furniture, behind.
The first step to successfully decorating a one-bedroom apartment is to start with what isn't there: unlimited space. Once you recognize that you only have so much space to use, it becomes easier to leave those bulky items and bigger pieces of furniture behind. If they're heirlooms, pass them on. If they're not, donate them or sell them. We promise you won't miss them once you're settled in.
If you need to shop for new furniture to add to your collection, pay attention to dimensions. It helps to use masking tape to tape off the area where your new furniture will sit. This gives you a more concrete visual of the amount of room you'll need. For small kitchen organization and design ideas, check out our helpful companion blog post.
2. Bulk up around the outsides.
Before you give away or sell all your larger pieces, take a look at the perimeter of your new living space. This is prime real estate for those large bookcases, hutches, couches and other bulkier items. Just remember, too much of a good thing can crowd your style, not to mention your apartment.

3. Let your furniture define you (and your spaces).
Another smart idea is to use your furniture to define the living spaces in your senior apartment. By creating distinct sitting areas in your living room, for instance, you create the illusion that your overall space is much larger than it is.
4. Kick the clutter to the curb.
When you've been around as long as we have, you tend to collect things. You know what we mean: knickknacks, tchotchkes, keepsakes. Of course there are items that have immeasurable sentimental value. Keep those. Display them proudly. Then get rid of the rest. Share them with friends and family. Find fellow collectors. After all, it's the experiences that enrich our life. Not the stuff.
5. Make every room feel fresh with a well-placed rug.

We always recommend neutral wall colors. This creates the perfect canvas for the secret weapon when it comes to design tips for senior apartments: the humble rug. A well-placed rug can add a pop of color and texture that can bring a room together and invite others to sit awhile.
6. Go green.

Nothing livens up a space like some fresh cut flowers, green plants, or indoor herbs and vegetables. Get creative with the pots. Use bold colors and cool shapes. A tall potted plant in a corner makes a room look bigger. And hanging plants add height to your living space. Don't have a green thumb? Fake plants work just as well.
7. Maximize your kitchen's utility.

A small kitchen is usually all you need when you live at a senior living community. With multiple dining venues on campus, you just won't need to cook as much. That means you won't need as much kitchen storage either. When you're planning your move, make sure you bring the essentials, but this is a great time to unload those countertop appliances that take up space and collect dust.

8. Take advantage of all your nooks and crannies.

There should be no wasted space in your small apartment. Use the corners and the walls. Go vertical. For instance, a nice corner desk would make a lovely and efficient addition to a corner by a window. A wall offers opportunities to hang mirrors (which help make your space look larger) and shelves (which are great for plants and knickknacks).

9. Give some thought to your storage space.

When decorating your senior apartment, don't forget about your storage spaces. Have a plan for each space and make sure every storage area is arranged with function in mind. Outfit them with shelves, baskets and organizers.

10. Now get out and start living your life.

With your living space all nicely arranged and decorated, it's time to go explore the community around you. After all, you didn't move because you wanted a smaller apartment. You moved because you wanted to take advantage of the larger opportunities an independent living community affords you. At Regency Oaks, we have several senior apartment floor plans that are perfect for living large in a smaller space. Two of our favorites are the Franklin and the Hamilton. See them all right here.