The Trick to Rightsizing: How to Pick the Right Floor Plan & Downsize in a Way That Makes You Feel Good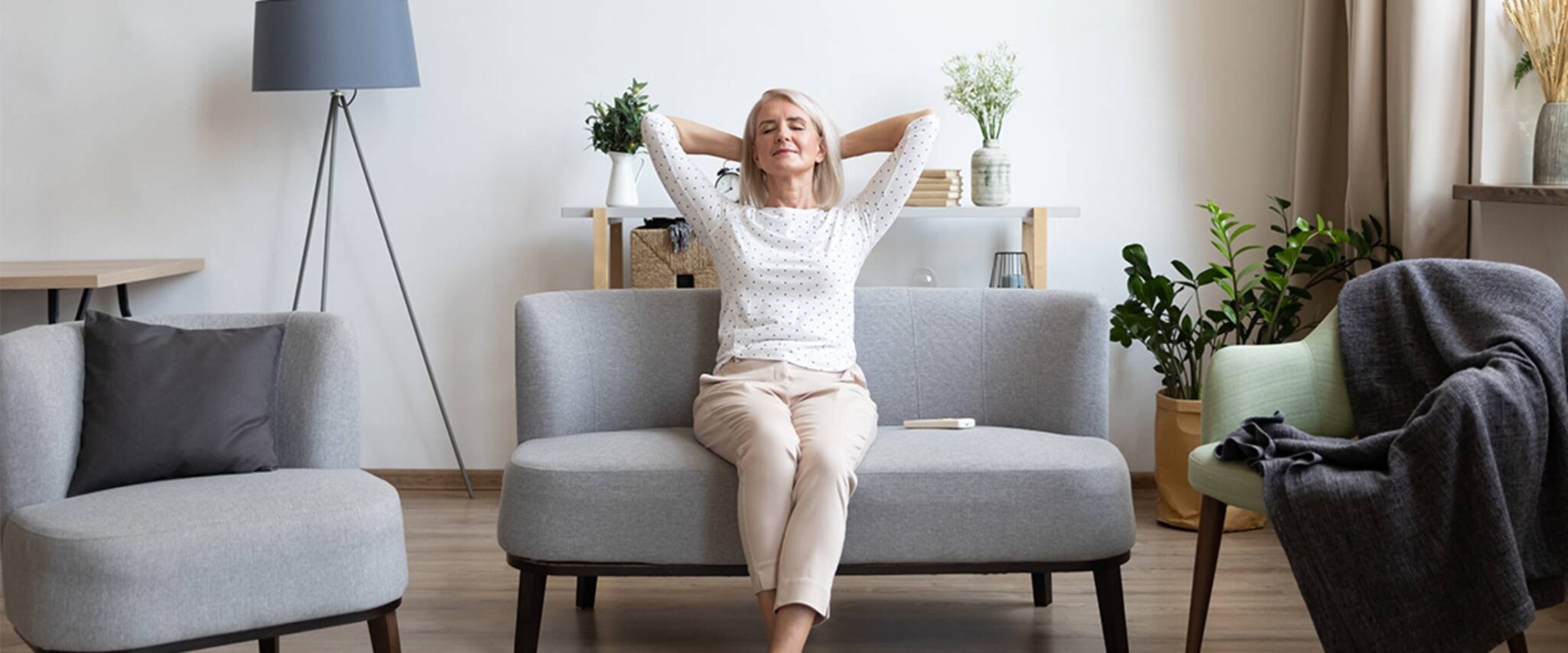 Change, even positive change, is stressful. The move from a house into a senior living community can be a physically taxing process if your current home is filled with years of accumulated belongings. Sorting and packing your possessions can trigger a rollercoaster of emotions from downsizing your home. You may feel a mixture of excitement and relief that you're beginning a new stage of life. There will be feelings of sadness at leaving memories and familiarity behind. And there will certainly be flutters of anxiety about how to "get it all done."
Reframe
Being buffeted by emotions from downsizing your home is perfectly normal. Just don't let yourself be derailed by negative thoughts. How you think about the transition can make it harder or easier for you. Ease any feelings of anxiety or uncertainty by reminding yourself that this is the right decision. Treat the rightsizing process as an adventure and embrace the opportunity to do something new, and you'll find joy along the way.
Review
Part of successful downsizing is to consider how your new residence will suit your retirement lifestyle. Do you see yourself at your new address for most of the year? Or will you spend some of your time traveling or living in another location? Are you more of a homebody, preferring to putter around indoors, or are you the outdoorsy or social type, who spends most of the day on the go?
Factor in how you want to spend your days before moving to a senior living community. As you gather information, ask yourself these questions to build a shortlist of your favorite floor plans:
Which floor plans are the right size for you?
Do you need one bedroom and one bath, or something bigger?
Will you need a kitchenette or a full-sized kitchen?
Is a balcony or patio space important to you?
What views would you prefer from your new home?
Do you need a washer/dryer in your home, or will a shared laundry suffice?
Do you prefer to be close to the community hub or further out?
Will you need additional storage space?
Will you need a parking space?
Will you want/need to customize your residence in any way?
Will you need space for visitors, or is there a guest room available on-site?
Reevaluate
Next, analyze your favorite floor plans, room by room. Will you use the furniture you have? Or start over with new pieces? Most seniors opt for a combination of old and new when they move. Take the opportunity to get rid of anything worn out and update your décor. Say goodbye to bulky armoires and heavy dining tables that are hard to shift and take up unnecessary space. This is also the time to ditch wobbly or loose furniture, items made of glass or with sharp edges, and scatter rugs, lamps with long cords or rolling chairs that could cause a fall. As you think about downsizing your home, stay open-minded about your new floor plan. For example, if you're used to a square living room, don't reject a layout that's open plan. Just imagine how you could use the space in a creative way. We'll use living rooms as an example:
A square living room — This comforting symmetrical shape can be varied by moving furniture away from the walls and creating surface space behind a sofa with a console table. Use sofas and chairs that coordinate rather than match to break up the room's symmetry. Use a coffee table to anchor the room, and artwork on the walls to pull it all together.
A long living room – A long or rectangular-shaped living room accommodates furniture pieces that are fun to use as well as functional. Try adding a wall of bookcases, shelving or even a workspace along the shorter walls. Avoid narrow furniture, which will emphasize the long lines of the room. Use smaller pieces in a variety of shapes and sizes to break up the length of the room.
An open living room — An open living room allows for easy traffic flow and gives you the opportunity to experiment with smaller zones. Try creating different areas for seating, watching TV, eating or reading, according to how you plan to use the space. Stay with one main color and minimal accent colors to keep the space feeling harmonious.
Rejoice!
While the common definition of downsizing is the process of sorting, discarding or giving away belongings, it's also called rightsizing, and for good reason. As you declutter, you'll shed those excess and unwanted items to discover what's right for you in your next phase of life.
Know what else is right? That delicious feeling of freedom and the rewarding opportunity of a new start. We offer senior apartments and cottage homes from one-bedroom apartments to large 1,690-sq.-ft. cottage homes. Browse our floor plans and call us to discuss the one for you at 727-314-7441.