Downsizing for Seniors: When Is the Right Time?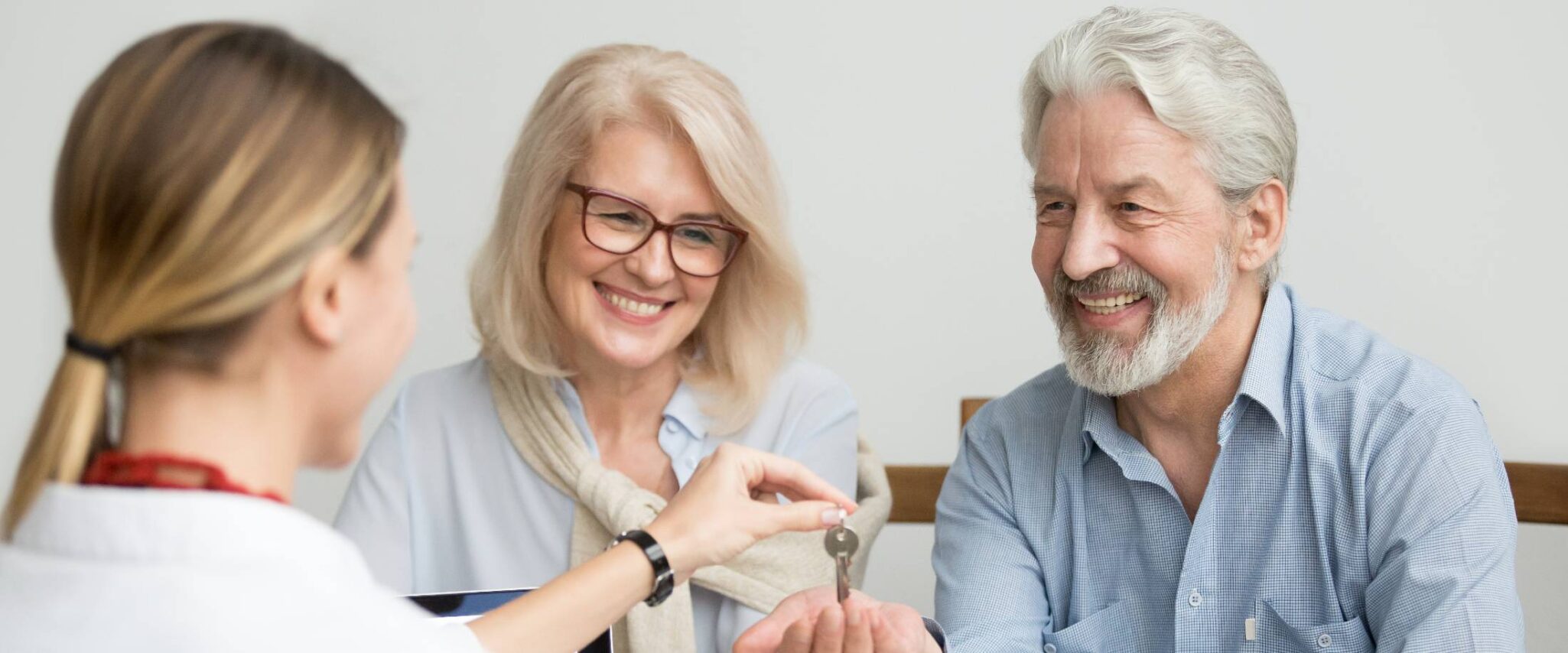 One comment we often hear from residents is they wish they'd moved here sooner. We understand. Life at Regency Oaks has a lot to offer: a maintenance-free lifestyle, more friends, more time to do the things that make you happy, and a smart plan for potential care needs.
But if you or someone you love is comfortable where they live now, it can be hard to identify when to make a move. To help you decide, consider the following signs. They can tell you when is the right time to start planning your move.
6 signs that say it's time to start downsizing for seniors
It's never too soon to start downsizing for seniors. The more steps you can take now to reduce the amount of stuff you have in your house, the easier your move will be when the time is right for you to downsize to rightsize.
1. Do you have rooms you no longer use or need?
If you live in a single-family home, you likely have bedrooms sitting empty. They're great for storage and overnight family visits. But if you only use them once a year or so, you're paying to heat and cool space you rarely need. A smaller floor plan designed to fit your lifestyle now might make more sense.
2. Is the house becoming too much to maintain?
If lugging the vacuum cleaner up and down stairs is difficult or if you need help changing the sheets, you may want to consider moving to a senior living community. At Regency Oaks, housekeeping and flat linen services are included in your monthly service payment. We also take care of all maintenance inside and out. So instead of having to call a plumber to fix a leaky faucet or risk your neck climbing a ladder to change a lightbulb, you can spend your time doing what you want. Even if that means watching our maintenance crew mow the lawn while you relax with your feet up.
3. Is your social life lacking?
For many older adults, staying connected and engaged isn't as easy as it used to be. They're not going into the office anymore. Their kids have their own busy lives and have moved away. Friends and neighbors may have moved elsewhere. And mobility problems, hearing loss, and/or poor vision make getting out more difficult. If you're feeling lonely and isolated, moving to a senior living community can provide countless opportunities to enjoy a more active social life. You'll meet new friends, share new experiences, and improve your health. Lower stress, longer life span, and improved cognitive function are just some of the health benefits of strengthening your social connections.
4. Do you have health issues that make living at home difficult or unsafe?
Millions of older adults struggle with health issues that impact their quality of life. Living in a space that's not configured to make life easier and safer can increase the risk of falling, the number one cause of injury among seniors. Fear of falling can lead older adults to limit their activities, which can result in further physical decline, depression and social isolation. An open floor plan with features that ensure a safer living environment can make a big difference. At Regency Oaks, for example, our residences are designed for senior living and include an emergency response system. In addition, residents can take advantage of fitness classes to improve their balance, strength, endurance and mobility.
5. Is the cost of living at home more than you want to pay?
The cost of living at home may be more than you realize. In addition to all the expected costs, such as utility bills, insurance, property taxes, landscaping fees, housekeeping services and groceries, there are unexpected repair costs. Replacing the roof, for example, or repairing the HVAC system is expensive. When you add up the monthly costs of staying in your home and compare them to the monthly cost of living at a senior living community, you may be surprised at how affordable senior living really is. Now factor in the cost of in-home care services, and you'll see how expensive living at home could potentially be.
6. Do you have a plan in place for the care you may need?
Moving to a Life Plan Community such as Regency Oaks means you'll have access to a continuum of on-site care, including assisted living, short-term rehab and long-term care. Our independent living residents go about their days with a greater sense of freedom and added peace of mind, knowing they have a plan in place for care, whatever tomorrow may bring.
Downsize to rightsize. Now's the time to make your move.
If staying in your home is preventing you from living the lifestyle you want to live now, we can help. We offer a variety of floor plans to choose from, plus all the help and advice you need to make your move as stress-free as possible. That includes tips for staging your house to sell and finding a professional senior move manager who can help with planning, downsizing and moving.
To learn more about Regency Oaks or to schedule a tour, get in touch. We're here to help you every step of the way.