How Retirement Communities Promote Health and Wellness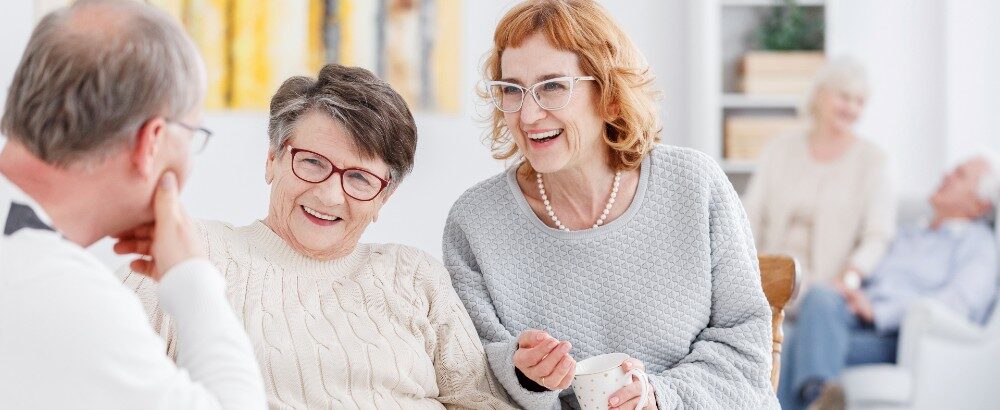 What's the secret to aging your best? Many older adults have discovered that a lifestyle centered on wellness helps them stay healthy and energized. In fact, numerous studies on aging demonstrate the power of wellness programs in promoting good health and longevity for older adults. That's why the best senior living communities have designed their communities to support senior wellness.
The Benefits of Whole-Person Wellness
The benefits of adding wellness-focused activities to your daily routine are clear. Healthy lifestyle choices can help you stay physically strong, mentally sharp and socially connected as you age. According to the National Institute on Aging, physical activity reduces the risk of cardiovascular disease, hypertension, Type 2 diabetes, osteoporosis, obesity, colon cancer and breast cancer. In addition, staying active decreases the risk of falls and fall-related injuries for older adults.
So how do you create a lifestyle that's centered on wellness? Setting aside time for activities that nourish the mind, body and spirit is a good place to start. But staying motivated to make healthy choices isn't always easy. Even when you do your best to eat well, exercise more, reduce stress, etc., you can lose focus and fall back into old habits. When you make a conscious decision to build a lifestyle around wellness, those healthy choices come easier. Moving to a senior living community with a comprehensive wellness program can provide the motivation you need to take wellness to the next level.
Benefits of senior wellness programs:
Improve quality of life
Promote independence
Maintain mobility
Boost cognitive function
Prevent social isolation
Support emotional health
Senior Wellness Trends
The next generation of retirees isn't slowing down, and they're highly motivated to choose a retirement community based on the senior wellness programs available. More seniors today are choosing to live in communities that offer a well-rounded approach to health and well-being. At Regency Oaks, our approach includes the 8 dimensions of wellness: physical, emotional, social, intellectual, spiritual, vocational, environmental and health services.
Let's explore some of the ways senior living communities support health and wellness with a multidimensional approach to senior wellness:
Fitness programs. Senior living communities provide a full schedule of fitness programs to help you stay active. It's easy to exercise when there's a state-of-the-art fitness center right outside your door, complete with a yoga studio and group exercise classes for all fitness levels.
Healthy meal plans. It's no secret that healthy eating contributes to healthy aging. Our culinary team at Regency Oaks creates balanced menus featuring delicious flavors from around the world, with options for heart-healthy, gluten-free, vegetarian and  vegan meals. Learn more about senior living dining trends at Regency Oaks.
Engaging social activities. A lively social environment full of good friends plays a role in enriching physical and mental well-being for seniors. Planned community life events and activities make it easy to expand your social circle by connecting with peers who share your interests. You might attend a Happy Hour, garden party, shuffleboard tournament, or book club,  just to name a few.
Lifelong learning classes. Senior living communities regularly bring in guest lecturers for lifelong learning on a variety of topics. You can also explore classes offered online or through a local college. With so many possibilities to learn and grow every day, you'll never be bored!
Spiritual support. An environment where you have opportunities to connect with your spiritual side can provide a sense of peace, comfort and inspiration. You'll find numerous opportunities for spirituality at Regency Oaks, including group outings to worship services.
Volunteer opportunities. Doing your part to help others is a great way to make an impact while building a deeper sense of purpose in your life. Engaging in meaningful activities may also help you feel happier and healthier as a result.
A Community Where Wellness Comes First
At Regency Oaks, we're dedicated to creating a lifestyle focused on wellness where residents can thrive and enjoy a healthier, happier life. From fitness classes to planned social events and activities, senior wellness is a top priority here. Contact our team today to learn more!