Life Plan Communities vs. Rental Senior Living Communities: How to Decide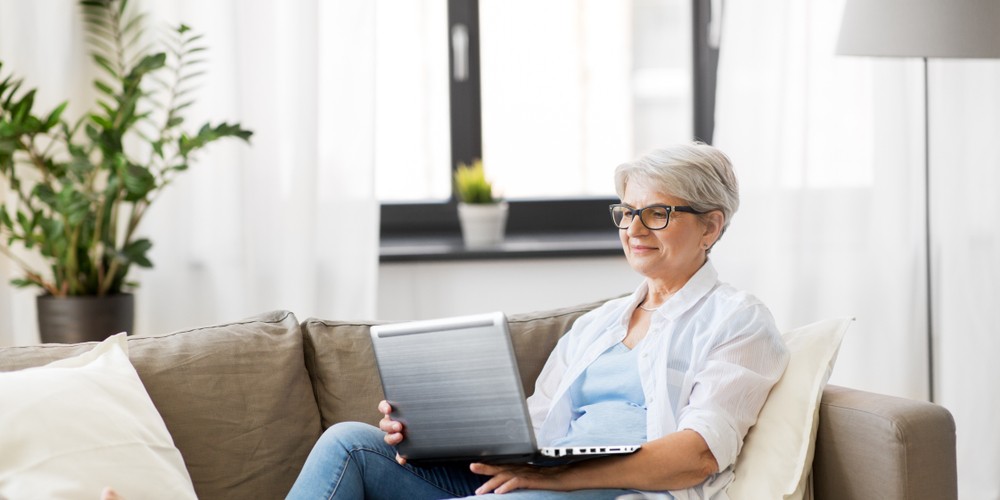 If you've done any research into senior living, you know there's a never-ending list of terms and jargon. So what exactly is a senior rental community and is it the same thing as a Life Plan Community?
Read this quick guide on the difference between these two types of communities, and learn how you can choose the right senior living option for your retirement.
What is a Life Plan Community?
Life Plan Communities (sometimes known as Continuing Care Retirement Communities/CCRCs) are senior living communities that offer independent living and a continuum of care, which may include any or all of the following levels: assisted living, skilled nursing, rehabilitation, and memory care.
Many seniors enter a Life Plan Community as an independent living resident. You pay a one-time entrance fee, and then pay a monthly fee that covers your residence, a meal plan, housekeeping, and many other community services and amenities.
The entrance fee for a Life Plan Community is used to cover access to on-site, long-term health care, which commonly includes assisted living and skilled nursing; some communities also offer memory care.
Essentially, your entrance fee provides a plan for your health for the rest of your life, which means you don't need to worry about unexpected health care issues or having to move to other care communities off campus if you need higher levels of care.
This is especially important for spouses who need different levels of care, because they can still get health services they need while staying close to their loved one.
Contract Types at Life Plan Communities 
Type A Life Care  is a kind of contract some Life Plan Communities offer;  it's considered the gold standard health services contract for senior living communities. It guarantees long-term care for life and that you pay exactly or nearly the same monthly fee for higher levels of care as you paid in independent living, even if the cost of your care ends up being more than your entrance fee.
Other kinds of Life Plan Community contracts – Type B Modified Plan and Type C Fee-for-Service – still require entrance fees, but don't guarantee the same monthly fee throughout your residency in the community. With one of these contracts, you'll either receive a set number of free days in the Health Center, followed by an ongoing discounted rate (Type B), or you'll pay full market rates (Type C) for health services.
What Are Senior Rental Communities?
Senior rental communities, also known as rental retirement communities, where you pay a monthly fee for your residence. There isn't an entrance fee, but you'll need to pay a deposit before you move into your residence.
Your monthly rent is based on the current market rate for the level of care you require. For instance, your rent in assisted living will be more expensive than what you paid for independent living. There is no long-term commitment with rental communities. Leases are often signed for just a year, and you'll most likely face rent increases each time you renew.
Residents rarely have any form of guaranteed or priority access to care services provided by the community, and will need to pay market rate for any care services they need. If the necessary level of care isn't available, they'll need to move to another community that provides that care.
What's It Like Living in a Rental Retirement Community?
Senior rental communities are just like apartment complexes, where there are a wide variety of basic amenities for residents to enjoy, like pools and fitness centers. However, the price of rent can substantially rise when the community offers an unusually high number of amenities.
Senior apartments are still spacious and accommodating for residents who use wheelchairs, and most rental communities allow you to personalize your own space.
What's It Like at a Life Plan Community? 
A Life Plan Community is more like a campus, rather than an apartment complex. While most of your entrance fee is used to cover future health care costs, some is used to continually improve the community, which means you can find top-notch services and amenities both inside and outside of your residence.
Here are just a few you can find at Regency Oaks:
40-acre campus with forested oak trees
Pet-friendly senior living
Community flower and vegetable garden
Housekeeping and flat linen services
Maintenance-free residences
Fully equipped fitness center
Multiple dining venues, including a pub/sports bar
Therapy room and hot tub
Wellness programs
The Best Benefit of a Life Plan Community Is the People
Perhaps the biggest difference between senior rentals and Life Plan Communities is the abundance of social opportunities. There is a full calendar of regularly scheduled activities and on-campus events to draw residents together, which leads to a happy and healthy community.
At Regency Oaks, we delight our residents with shows and concerts on campus, Happy Hours, outings to local attractions, and friendly competitions in the game room.
Which Senior Living Community Is Right for Me?
The biggest benefit of a rental community is the flexibility. Since there isn't an entrance fee or a long-term commitment, you're free to explore several communities, cities, or even states before you find the one that's right for your retirement.
However, most rental communities don't offer long-term care, top-of-line services and amenities, or regular social opportunities.
If you have the funds available for the entrance  and are ready to live a worry-free retirement with guaranteed senior care in the future,  a Life Plan Community may be right for you. Not only will you have everything at your fingertips you need to thrive in the years ahead, but your family gains peace of mind knowing your needs will always be met.
Experience an Exceptional Retirement at Regency Oaks 
Regency Oaks is a Life Plan Community in Clearwater, FL that offers Type A Life Care. To learn more about how you can seamlessly transition through different levels of care in our community, contact our senior living representatives online or call us at 727-330-2142, and we'll be happy to help!