Should I Move or Modify My Home? Comparing the Costs of Aging at Home vs Moving into Senior Living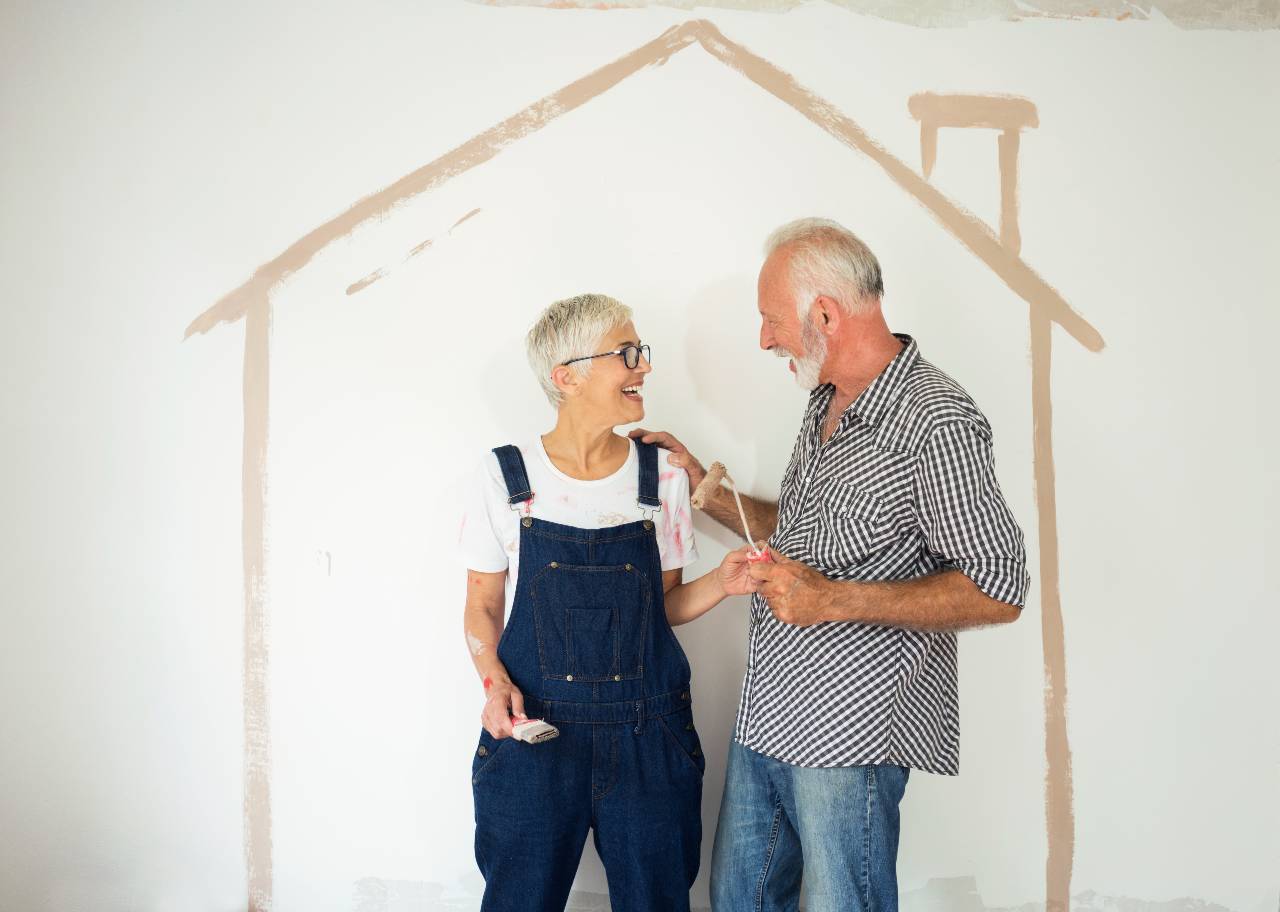 If you're like most older adults, you'd prefer to live in your home for a long as possible. However, as your lifestyle, wants and needs change, is aging in place your best option? If you're trying to decide between updating your home to work for you or making the move to somewhere already designed to support you now and in the future, here's some helpful information.
Age in Place Home Modifications
A home that once met your every need could easily become hazardous to your health and safety. Falls are the number one cause of serious injury among older adults, so ensuring you reduce trip hazards and add safety features should be a top priority. If your mobility needs change, you'll also want to make your home easier to get around in. Here are some changes to make and an idea of what aging in place costs:
Grab bars: Installing grab bars or railings in high-risk areas like bathrooms and bedrooms gives anyone with mobility issues additional support and prevents slip and fall injuries. Install grab bars near the toilet, and in the shower/bathtub since these surfaces get slippery.
Bathroom changes: Bathrooms are filled with hard, unforgiving surfaces and even lifting your foot and leg a little bit could cause you to lose your balance. To further reduce your chances of falling, you should consider putting in a walk-in shower.
Outdoor ramp: Adding a ramp isn't just for wheelchair access. Ramps eliminate the need to navigate steps, which can make maintaining balance difficult, even with a banister.
Add smart home technology: Items like medical alert, home security and remote monitoring or communication systems are very helpful. You may also consider adding controls for lights, entertainment systems and blinds that can be controlled with your smart phone or a remote.
Replace faucets: Touchless faucets on kitchen and bathroom sinks are great for people with arthritis or grip issues. You can also replace twist faucet handles with levers.
Update flooring: Carpet should be securely attached and no more than a half an inch thick. Rugs are a major tripping hazard. In the bathroom, you want to use non-slip tile.
Improve lighting: Improving the lighting around your home can mean putting bright nightlights in hallways and bathrooms, using table or floor lamps for sitting areas and putting adhesive tape-lights under cabinets to provide extra countertop light.
Replace doorknobs: Replacing the round doorknobs with lever-style handles will make them easier to open. You may also want to switch out round kitchen cabinet doorknobs with bar- or lever-style handles.
What's it All Cost?
Here are some examples of what some home modifications can cost:
Widening doorways and hallways: This can cost anywhere from $300 to $1,000 per doorway.
Installing ramps and grab bars: This can cost anywhere from $500 to $2,000.
Modifying the kitchen and bathroom: This can cost anywhere from $1,000 to $5,000.
Adding night lights and better lighting: This can cost anywhere from $100 to $500.
Adding non-slip flooring: This can cost anywhere from $1,000 to $3,000.
Medical alert systems: This can cost anywhere from $50 to $200 per month.
Smart home devices: This can cost anywhere from $100 to $500.
Walk-in shower: A basic walk-in shower can cost between $1,000 and $12,000. More elaborate showers with features like built-in seats, benches, or multiple shower heads can cost upwards of $20,000.
NOTE: One thing this list of modifications doesn't include is home maintenance and upkeep. Housekeeping, laundry, cooking, cleaning, lawn care and other general repairs should also be factored into your plans.
Benefits of Independent Living
Here's how moving to an independent living community like Regency Oaks can make life easier and more enjoyable:
Designed just for you: Senior communities are designed to help you safely age in place and feature most, if not all, of the modifications listed above.
Eat healthier: Enjoy a chef-prepared meal that can accommodate your dietary needs without sacrificing flavor in one of our dining venues.
All-inclusive. Our monthly fee covers indoor and outdoor maintenance, all utilities except for phone and internet, property taxes, dining program and all our services and amenities.
Maintenance-free living: No more waiting around for a service call. Let our talented team handle all maintenance work and repairs.
Calendar of activities: Take a fitness, wellness or art class, attend a presentation by a guest speaker or get together with your neighbors. You can do as much or as little as you want.
Friendly neighbors: Being part of tight-knit and supportive community improves your health and happiness. Everyone ages, so why not do it surrounded by interesting people who want to enjoy life to the fullest?
Peace of mind: Regency Oaks has a full continuum of on-site care, including assisted living, skilled nursing and rehabilitation, if ever needed.
Where You Age in Place Makes All the Difference
With residences designed for older adults and our innovative Home Services, Regency Oaks has everything you need to safely and happily age in place. To learn more about everything our community offers, use our Community Assistant or contact us here.