Fresh Ways to Enjoy Senior Living Dining Services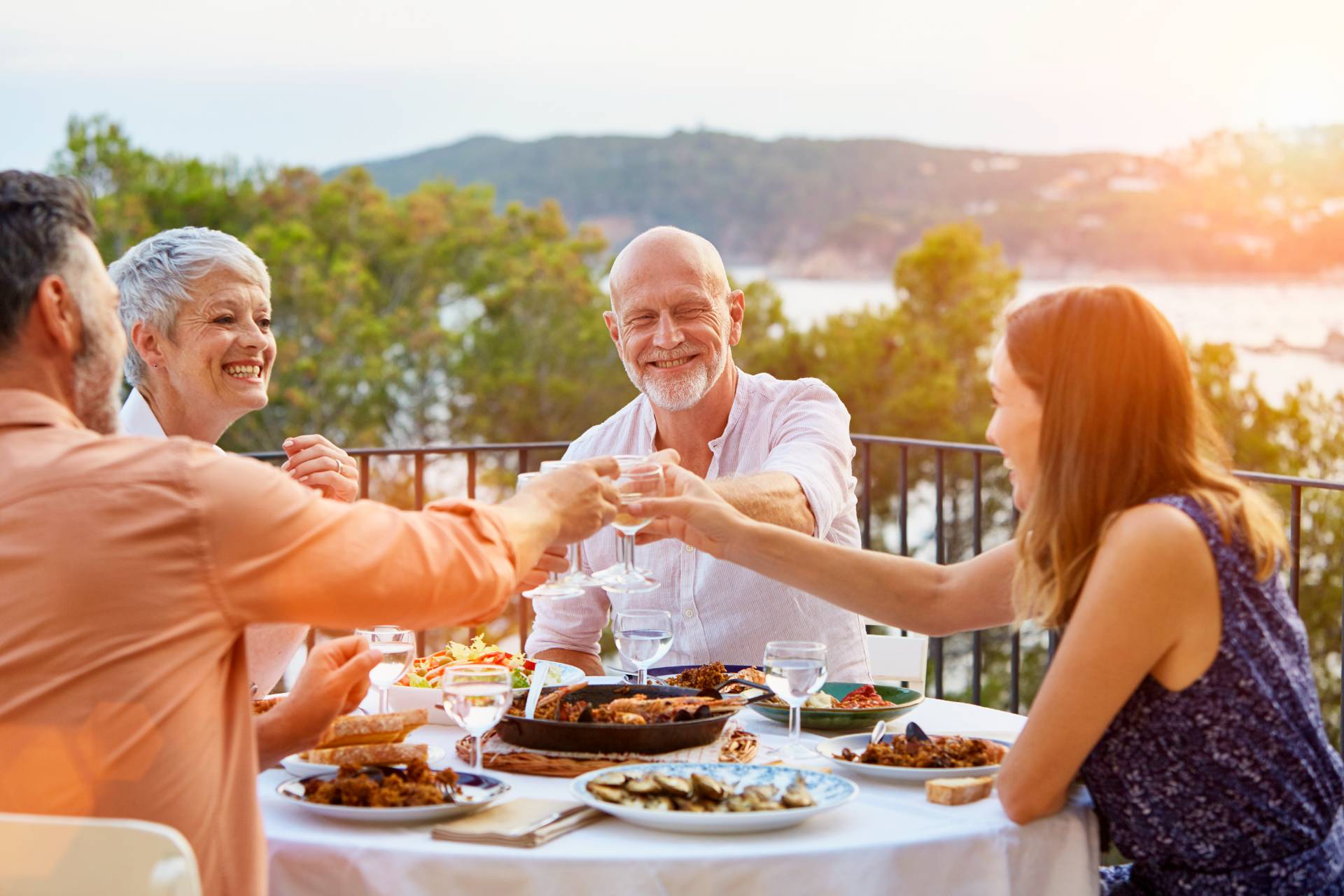 It's no secret everyone enjoys a good meal. While there may have been a time in decades past when senior living dining was an easy target of ridicule, the dining experience you'll find at most communities today can be as trendy as the most popular restaurants in town. This blog post will look at dining in senior living and discuss why it's a deliciously hidden secret. 
It's More than a Meal
Dining at a senior living community is about more than just satisfying your tastes buds. It's a time to socialize, make connections and build relationships with your neighbors. That's why senior living dining services strive to offer a variety on their menus and with their venues. 
Venue Options
As you tour different communities and consider their senior living dining services, be sure to look at all their dining venues to see if they fit your lifestyle needs.
Restaurant-style dining:

This more traditional sit-down option features ever-changing menus and even carryout.

Casual dining:

For a less formal option, many communities also offer a more casual bistro-type dining experience.

Private dining rooms:

If you're celebrating a special event or anniversary with guests, you can reserve a community's private dining room and have the culinary team put together a special menu.

Coffee shop:

This is perfect for meeting friends for coffee and a muffin or just catching up on the latest news sites over a light breakfast.

Grab and go:

This allows you to grab a quick snack or lunch before heading off to your next activity.

Outdoor dining:

Some communities offer an array of creative and inviting outdoor spaces with fire pits or even an outdoor pizza oven.

Bar and grill

: A full-service bar with bistro-style dining is an ideal choice when looking for a casual meal in a relaxed setting. They also often offer convenient to-go options.

Cooking demos:

These events are a popular way to learn about a chef's food philosophy, as well as pick up dinner suggestions and a few cooking tips.
Menu Choices
One important aspect of any health and wellness program is what you put on your fork. The best senior living dining solutions can help you live better without sacrificing flavor. One important aspect of that is to offer a variety of choices. Here are some menu options to ask about: 
Brain-healthy:

These menus feature foods shown to promote brain health like green veggies, oily fish, berries, walnuts, and coffee and tea.

Farm-to-fork:

These meal options feature locally grown or sourced dishes to ensure greater freshness. In fact, some chefs even build relationships with local growers and farmers. Others may have an on-site herb garden, while some culinary teams are able to take advantage of the produce from resident-tended gardens.

Gluten-restricted:

For people with celiac disease and gluten sensitivity, these menu options exclude foods like wheat, rye and barley that contain the protein gluten.

Heart-healthy:

To promote heart health, these menus feature items like skinless chicken breast and other cuts of lean meat, beans, whole grains, and fruits and vegetables.

Individualized options

: If you have dietary restrictions, such as being on a low-sodium diet or needing diabetic-friendly meals, ask about options that cater to your needs. 

Seasonal menus:

Many chefs like to work with fresh ingredients and will plan their menus around seasonally available options, including fruits, produce and seafood.

Special occasions:

Communities may feature special dishes that are only available for a limited time to celebrate holidays or other special events.

Vegetarian and vegan:

As more seniors are asking for non-meat options, community chefs are responding by creating delicious dishes that also meet individual nutritional needs.
We're Taking Dining to Delicious New Levels
Whether you're dining in independent living or assisted living, our culinary team provides the same level of care and detail to every dish we make. Come in for a tour of Regency Oaks and let us show you our fresh take on dining in senior living by treating you to lunch. Learn more by contacting us here.