Why Clearwater, Florida, Is a Great Place to Retire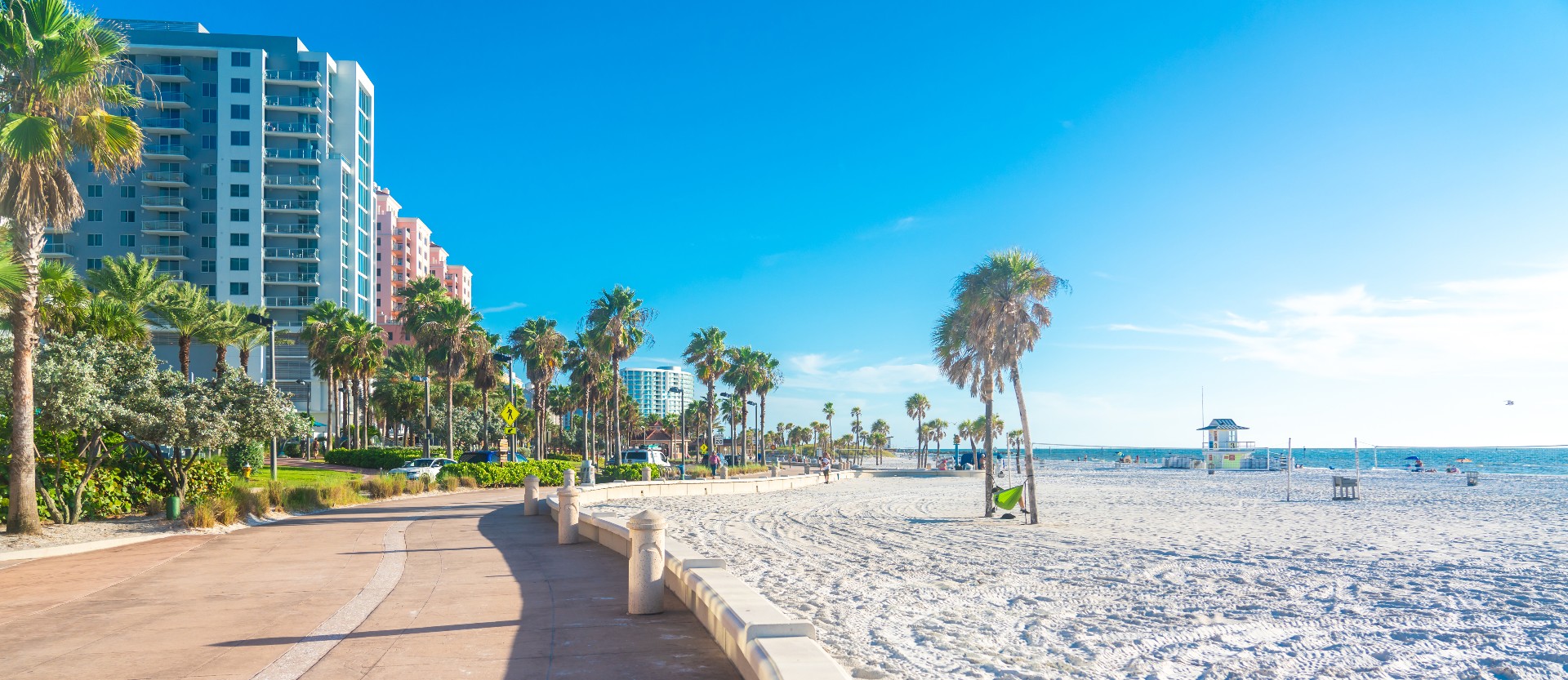 Retirement is all about having the freedom to do what you want, whenever you want. But does where you live and the lifestyle you built during your working days still provide all the independence you want now? If not, it might be a good time to consider joining the thousands of seniors who have chosen to retire in Clearwater, FL. Consistently ranked as one of the best places to retire, Clearwater, FL, offers an active Gulf Coast lifestyle and year-round great weather that lets you pursue all your interests. And being someplace close to the ocean is sure to entice your more northern living family and friends to visit. Especially during the winter.To help you figure out your plans for the future, this blog post will cover some of the best reasons to retire in Clearwater, FL.
4 Reasons to Retire in Clearwater, FL
1. Make the most of your retirement savings. In Florida, the state constitution prohibits a state income tax. If you choose to continue your career or have a part-time job, you'll have more take-home pay, and the state sales tax is just 6%. There's also no state tax on Social Security benefits, retirement income from IRAs, 401(k)s, or private and public pensions. Plus, permanent residents are eligible for a homestead exemption of up to $50,000, which could help lower your real estate taxes.
2. The weather here is quite delightful. Florida is called the Sunshine State for a reason, and Clearwater is a perfect example of how spectacular the weather can be. Throughout the year, the average temperature in Clearwater ranges from 55 to 90 degrees. So while you won't need a snow shovel, you'll want to make sure you have plenty of sunscreen on hand.
3. Life's a beach. Being located on the Gulf of Mexico means Clearwater has some of the best beaches in the United States, along with some amazing state parks, including:
4. There's never a dull moment. Where you live is an important indicator of how much you'll enjoy your lifestyle. To keep you active, engaged and entertained, Clearwater offers more than just sun and sand. Here are a few examples:
Miles of bike trails, including Ream Wilson, Pinellas Trail and the Progress Energy Trail.
The Clearwater Marine Aquarium, one of the leading rescue, rehabilitation, and release programs in the state of Florida
Lots of dining, restaurants, shopping, golf and entertainment options
Other nearby entertainment options that include the Museum of Fine Arts in St. Petersburg, the Florida Orchestra, and major league teams like the Tampa Bay Rays and Tampa Bay Buccaneers
Enjoy Today with a Smart Plan for Tomorrow
If you decide to retire in Clearwater, FL, you may want to consider a senior living community like Regency Oaks. Our maintenance-free independent living lifestyle features resort-like amenities and services, and is home to diverse, interesting people who share your zest for life. Plus, Regency Oaks is  a Life Plan Community offering a Life Care contract. As a resident, you'll have access to a high-quality continuum of on-site, if ever needed, with the peace of mind of financial predictability. To learn more, contact us here.