What to Do When Senior Parents Refuse Assisted Living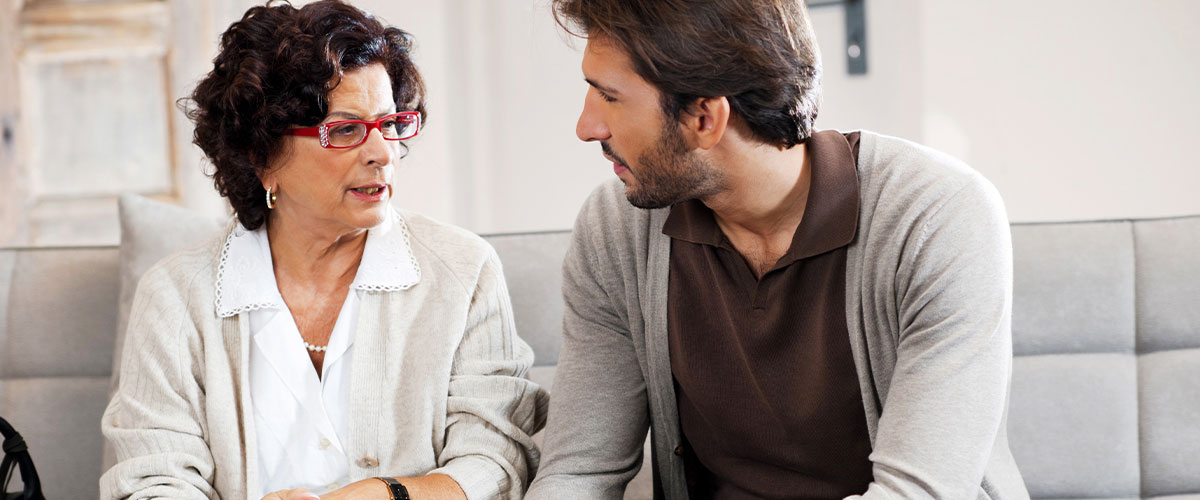 Maybe you've noticed someone left the stove on more than once, or perhaps you felt scared when one of your parents tried to clean out their own gutters. You might know they could benefit from community support, but how do you know what to do when a senior parent refuses to move? It can be maddening when you know they need help, but your senior parent refuses assisted living, so we've provided some helpful tips to guide you through the confusion. 
Try to understand their perspective.
Even if you feel irritated with a parent refusing to go to an assisted living community, before you launch into all your well-reasoned explanations for why your parent should move, listen to their perspective with an open mind. Their concerns may be a surprise to you, or they may be something you can help address. Your parents may worry about the cost of living in a community. They might mistakenly believe they'll have to give up some of their autonomy. They might not think they're having any trouble right now. They could worry that family members will forget about them if their care needs are met. The more you're open to understanding how they feel, the greater the likelihood of reaching a solution. 
Be patient.
It can be frustrating when your senior parent refuses assisted living, but you probably won't convince them in your first conversation. Try to keep your discourse positive, so you can continue the conversation later. Even if you feel like they're being obstinate or unreasonable, don't treat your parents like children. Don't speak down to them. Validate their feelings and speak honestly about your own concerns.
Being "forced" into a community may be a real fear for them. If you try to make them move without their support, you could potentially damage your relationship with your parent. The goal is to help them understand the benefits of community life, so they can get the support they deserve. 
Keep the dialogue open.
When you're trying to figure out how to move a parent to an assisted living community, it can sometimes become a battle of wills. If your conversation turns contentious, put it on pause for the moment. Give them time to mull over the information and process this idea for themselves. Try not to let your communication dissolve into a fight. 
Try again.
A lot can change for your senior parent in a matter of months. They may have an experience that helps them see your point of view. You may have heard your parent refusing to go to an assisted living community before, but when you talk again, find they've changed their mind. Maybe they realize they're nervous about bathing themselves, or they've started to notice they're forgetting to take their medicine more often. It's possible if you bring up the subject again, they'll be more receptive. 
Bring in outside perspectives.
Parents can find it difficult to take advice or direction from their children. If your parent has a friend or family member who lives in a senior living community and has had a good experience, ask that person to speak to your parent. Sometimes the message is easier to hear from a peer. 
Make them central to the process.
If you're wondering how to move a parent to an assisted living community, the reality is that they're the key player in the decision-making process. You can do your research, find out what type of community and services your parent may need. But remember that they have the final say. Ask them what their priorities are: location, health care, amenities, climate, living among friends. Then seek out a community that meets their criteria — and if you're lucky, it'll meet your criteria too.
You can go with your parent on community tours, offer your insights and help them brainstorm ideas to decorate the residence. Throughout the process, look for aspects of the move that interest or excite your parents and emphasize those attributes. 
Nurture your relationship with them.
Share positive moments with your parent beyond this discussion. Each conversation you share shouldn't focus on moving senior parents into assisted living. And when your talks circle back to the topic of community life, remind them that you care about them, that you're worried about them, and that ultimately you want the best for them. The more they understand your suggestion is made out of love and concern and not out of a desire to dominate or "get them out of the way," the more likely they may be to respond well to what you have to say.
To find out more about Regency Oaks or to set up a virtual tour with your parent, contact our team. We would be happy to tell you all about our community.