Living with Early-Stage Alzheimer's Disease? A Life Plan Community May Help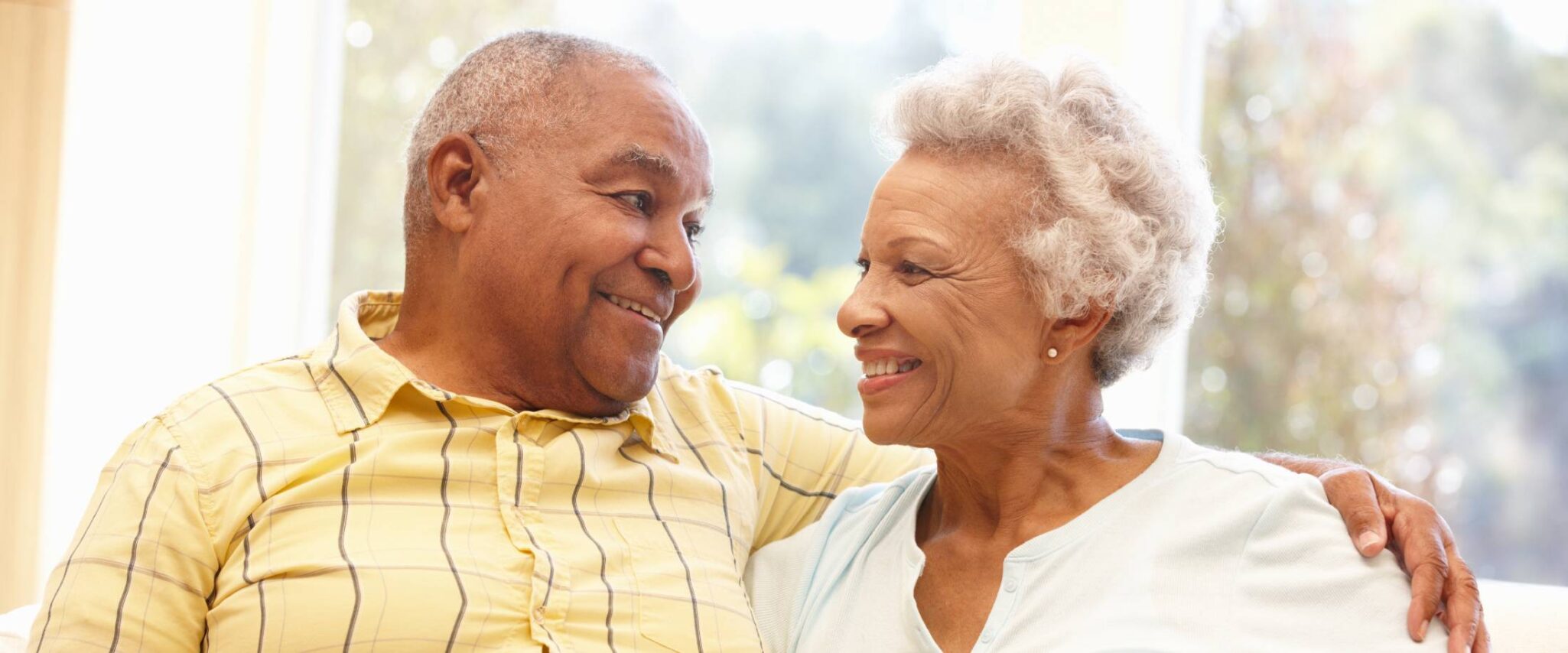 ​​If your partner has been diagnosed with Alzheimer's disease or another form of memory loss, you probably have many questions about the future, from their dementia care to your relationship. One way to ensure that you stay together while providing the best plan for the future is to explore a move to assisted living. In this blog post, we'll outline the reasons so many people living with Alzheimer's disease choose to move into a Life Plan Community (also known as a Continuing Care Retirement Community or CCRC), a type of community that provides independent living and a full continuum of care, which usually includes assisted living, skilled nursing and rehab, and may also include dementia care.
Make Change as Comfortable as Possible
While moving may be the last thing you want to think about after a loved one receives a diagnosis of memory impairment, there are actually great benefits to making a move into senior living early. First, it's important to consider their safety and ability to care for themselves. If there is a fall risk, inability to complete the activities of daily living or increased isolation, it may be time to look into a move where on-site assistance is always available.
In many cases, as Alzheimer's disease progresses in a person, their ability to cope with change decreases. They may experience extreme mood changes, confusion, and anger over finding themselves in a new environment when they can longer process what is happening. Your loved one may be more willing to make a move to senior living during the early stages of Alzheimer's, when they better understand the situation and what they'll need in the future. It's also important to ensure you or other caregivers are getting the rest and support you need. 
Plan for the Future While Enjoying the Present
As the need for more care gradually increases with Alzheimer's disease, you don't have to separate from your loved one just because they need more help. As a Life Plan Community that offers a continuum of care, Regency Oaks in Clearwater, Florida, allows for couples to stay together even as health needs change. By starting off in an independent living residence, you'll both have an easier transition into assisted living, when needed.
Rely on the Experts for Help
Another benefit of moving into senior living that offers multiple care levels is having support and resources right where you live. Living with Alzheimer's disease can be draining both physically and mentally. Through counseling resources, support groups, respite care, and simply getting to know your family to understand how to best help you, community staff members are here to listen and provide expert assistance. Having an entire team supporting you along the way helps you deal with things as they come; this is especially important if you're unable to live near family or close friends.
Secure a Lifestyle with Less Stress
When your loved one with Alzheimer's disease needs more help than you can provide alone, it's important to know you have personalized assistance available. At Regency Oaks in Clearwater, Florida, care plans are developed according to individual needs. Along with assisted living, our Health Center has a 5-star rating from the Centers for Medicare & Medicaid Services.
While individualized care is crucial for those with Alzheimer's disease, the ability to live with as little stress as possible is also just as important for their spouses or partners. At a Life Plan Community like Regency Oaks, all residences (regardless of the level of living) are maintenance-free. This enables families living with Alzheimer's to get the most out of every day without having to worry about cooking, cleaning or home maintenance.
Until full-time memory care is needed, learn how we can help you live your life, your way, every day — even when you're living with Alzheimer's disease. Contact us today at Regency Oaks.